NIFS Mini-Marathon & 5K Training Program
January 31, 2024–May 1, 2024


Wednesdays 6:00pm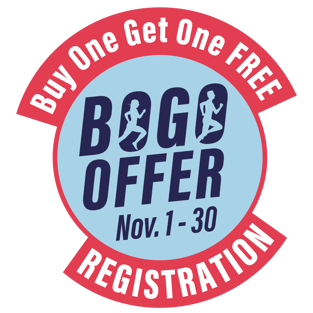 Having fun going 13.1(or 5K)! Now in our 34th year of training, we'll help you cross the finish line!

Our 14-week program provides an in-depth, personalized and interactive training approach. Developed by exercise physiologists, fitness specialists and registered dietitians, this comprehensive program will optimize your performance in any race event.

This program is for ALL LEVELS of runners, with different pace groups. Whether you are a beginner or advanced runner, we have a racing plan for you!
Are you training for the OneAmerica 500festival.com? Our training program will help you reach your running goals!
SAVE MONEY! November 1-30th Buy One Get One Free on Registrations! Grab a friend of family member and get registered!
Mini training—$65 for NIFS members/$80 for non-members
5K Training—$45 NIFS members/ $60 for non-members
Are you thinking about competing in your first Mini-Marathon? Competed before but need a strategy for staying on track or improving your time?
Each week you will meet up with other people who have the same goal as you. This group will support and encourage you throughout the entire program. But more important than that...WE HAVE FUN!

Program includes:
Training Orientation, packet pick-up, and Q&A on January 31, 2024 (no training run that day)
Weekly group training runs and walks on Wednesday evenings starting at 6 pm. A few offsite runs will be scheduled throughout the program.
Training program and logs designed for your level of experience, fitness, and goals
Full access to NIFS Fitness Center on Wednesdays with access to a variety of cardiovascular and strength training equipment.
Weekly snacks and refreshments
Program T-shirt
Post-race celebration on May 8, 2024

You will need to register for the 500 Festival Mini-Marathon or 5K or the Geist Half Marathon separately. Race entry is not included in training fees. See below.
Registration:
To register online click here.
Or Print and complete the Registration Form and mail with credit card information, money order or a check made out to the National Institute for Fitness and Sport, Attention Tim Howard 250 University Blvd. Indianapolis, IN 46202.
Participants are NOT automatically entered into the race. We recommend you register for the Mini-Marathon as soon as possible at www.500festival.com.
Participants must be able to walk or run a minimum of 3 miles at a 16-minute mile pace.

Program cost:
Mini training
—$65 for NIFS members/$80 for non-members
5K Training
—$45 NIFS members/ $60 for non-members
---
Thank you to our Sponsors!