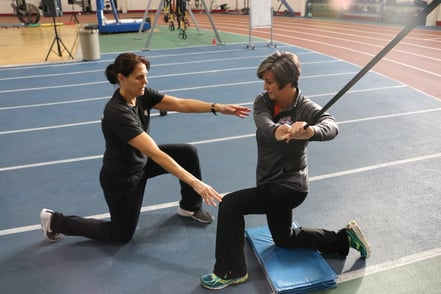 A Health Fitness Specialist will work with you to:
Determine and set measurable goal

Objectively evaluate your present level of physical fitness with some basic movement screens and discuss personal habits and health history

Create a plan to help you get to your goals
This assessment is absolutely free! There are no strings attached and no obligations.
Whether your goal is to perform better or to lose weight, we offer assessment and screening options which can provide you with valuable information about your body. Our goal is to help you meet yours!