High Intensity Training (HIT)
Redefine YOUR Boundaries!
Our expert trainers thrive on finding ways to get the most out of you in every session. These programmed workouts will use movements designed to challenge your entire system in short bouts of high intensity work. Rev up your metabolism, burn more fat, build strength and take your fitness to the next level!
Group sizing from 8-16 team members
Fast-paced workouts
Expert guidance propels you through each workout.
Team workouts that make sessions fun and inspiring
Meet Our HIT Trainers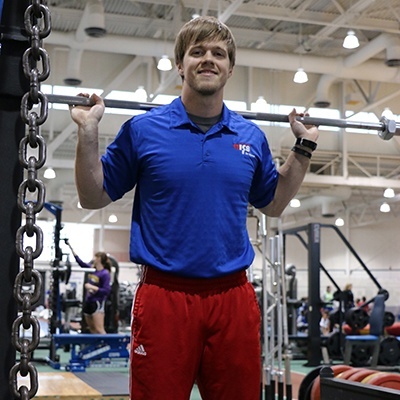 Alex
Alex Soller, MS, FMS, CSCS
Exercise is a highly individualized activity that needs to be altered in order to fit your goals, needs and enjoyment. Improvements can be made with proper structure and it's never too late to start!
Rebecca
Rebecca Heck, BS, FMS
"Be stronger than your excuses." My job as your trainer is to help you set specific goals and help you learn how to train safely and efficiently to achieve them…
Masie
Masie Duncan, BS, ACE-CPT, FMS
It is my goal to inspire people to find joy and have the same enthusiasm about being active and healthy as I do.
Darius
Darius Felix, BS
You will have to put forward the proper time and effort in order to achieve your fitness goals. I believe in order to look like an athlete you should train like an athlete.