Rick Huse, CSCS,NSCA-CPT, RKC, CK-FMS & WKC
Rick began exercising at age ten by lifting scraps of steel (in place of dumbbells and barbells) that his uncle brought home from his factory job. Fifty-eight years later, the quest continues. The journey has traveled through the worlds of bodybuilding, powerlifting, martial arts, distance running, cycling, and a thirty-year-long involvement with rowing.

Rick is currently certified by 10 times Kettlebell Lifting Champion and Honored Master of Sport, Valery Fedorenko, and is one of just a handful of Master Trainers in the United States for
(WKC). Former Russian Kettlebell Certified (RKC) 2002 to 2013, one of the first Kettlebell Instructors in the country and the first in Indiana".
Contact: 274-3432 ext. 262
---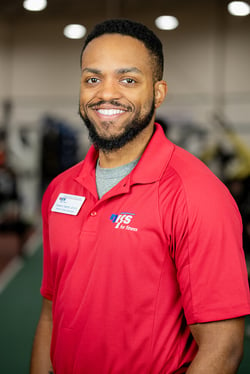 D Martin, BS
Growing up as an athlete and participating in many sports, I have learned three things: Determination, Self-discipline, and Resilience, all which I strive to teach others when beginning or continuing their fitness journey. I believe that every individual has their own story and unique reasoning behind why they're making their health and fitness a priority. Regardless of what it is, I am here to help in any way I can.
Recently, I graduated from IUPUI and began my gap year to work and gain experience in the fitness industry, but my end goal is to become a Physical Therapist with a concentration on sports performance. I specifically specialize and participate in exercise methods such as, Circuit, Functional, Obstacle, and Olympic Lift training.
Contact: 274-3432 ext. 263
---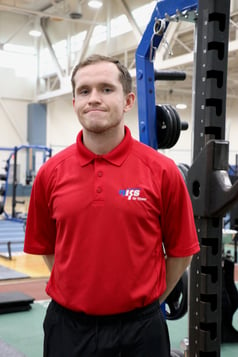 David Behrmann, BS
I received my BS degree from IUPUI in 2014. During my collegiate time, I was a member of the Cross Country and Track teams.

I am eager to assist clients in areas of their fitness/well-being that include mobility/form, athletic performance, strength, and cardio/vascular training. I hope, as a NIFS trainer, to be a motivating force and resource for clients to achieve their fitness/wellness goals and aid them in their journey to develop a healthy lifestyle inside and outside of the gym.
Contact: 274-3432 ext. 262
---
---