High Intensity Training (HIT)
Redefine YOUR Boundaries!
Our expert trainers thrive on finding ways to get the most out of you in every session. These programmed workouts will use movements designed to challenge your entire system in short bouts of high intensity work. Rev up your metabolism, burn more fat, build strength and take your fitness to the next level!
Group sizing from 8-16 team members
Fast-paced workouts
Expert guidance propels you through each workout.
Team workouts that make sessions fun and inspiring
HIT Weekly Schedule
Meet Our HIT Trainers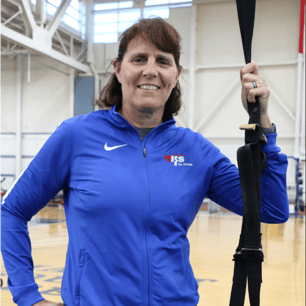 Kris
Kris Simpson, BS, ACSM-PT, USAT
Where are you on your Fitness Journey? I will challenge you to exceed your current level of fitness and achieve a more mobile, strong, and enduring version of you! I have worked with all fitness and age ranges to improve performance from climbing mountains in foreign lands to cycling across states of the US. Let me help you find your way.