Salutations NIFS blog followers! With summer in full swing, I would like to take time to discuss a topic that tends to be extremely touchy for some and unexplored for others. I know your workout is yours. It's sacred to you and there can be no other way, in your mind, to exercise. You may take offense when a trainer suggests that the exercise you are doing (and which was probably popular in the 1970s with bodybuilders) is not recommended, and that there are alternatives that are not only safer, but also many times more effective.
With this being said, I bring you improvements to 10 popular exercises that can truly change the way you look at your workout. Following are the first three.
1. Effective Pushups
Pushups can be like snowflakes: no two are alike. From an anatomical standpoint, many people rely on secondary muscles in the shoulders and connective tissue rather than the primary focus, the chest. This is often seen when there is weakness in the upper body. People tend to compensate for that weakness.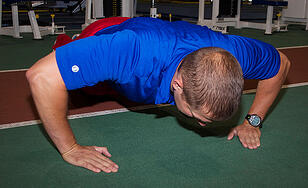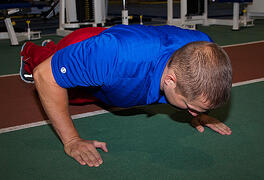 To correct this and still allow the shoulders and triceps to remain relevant, move your elbows back to a 45-degree angle to your body, keeping your hands a little wider than shoulder width apart. Then press your body up throughout the entire range of motion. You should use a modified version of this if you are still unable to perform the movement. This works the same muscle groups and will allow you to build strength necessary to do a 45-degree pushup. (For more pushup variations see our previous blog: Slim It to Win It: The Pushup).
2. Treadmill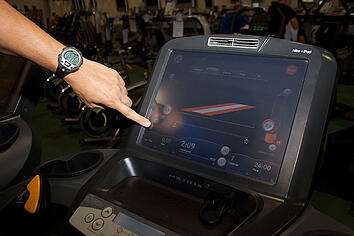 Walking on a treadmill can be great exercise, but something that some people do not realize is that it can be misleading. When you walk around the track, at the grocery store, or at the park, one constant force is always there: gravity. Gravity is something we have to deal with and respect. Our body takes on this extra resistance as a challenge. This is not exactly the same on a treadmill; this is not to say that it is zero gravity, but there is less difficulty walking at a zero incline on a treadmill than walking around the track. I suggest setting your treadmill incline to a minimum 1% incline, which will not only give you a better calorie burn, but also a better cardiovascular workout.
3. Seated Bicep Curls
Seated anything, for that matter. As a society, we tend to sit a lot. We sit at breakfast, on the bus, at work/school, at lunch, at home watching TV in the evening… really all the time. Seated bicep curls is a combination of a seated position and a small muscle group movement—probably the least effective exercise, bang for your buck, you could possibly do. Please do not stop doing bicep curls, but at least try this small variation: The wall sit bicep curl. First, position your body in a wall sit, back against the wall and head back. With two dumbbells, perform the bicep curl. Make sure to keep your head pressed against the wall. In effect, we see muscle contraction in the legs, biceps, and even the core with an unparalleled isolation within the bicep (no cheating here!).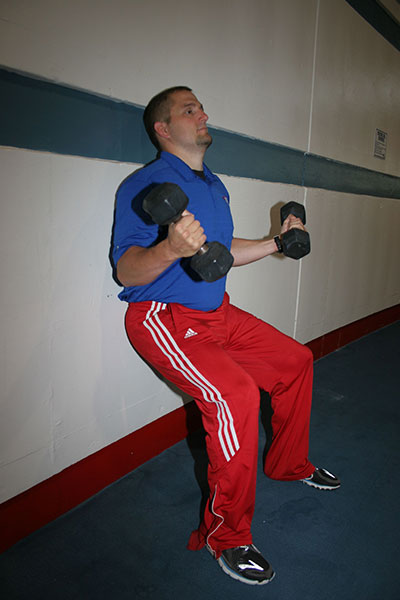 This concludes part 1 of this blog series. Stay tuned for my next blog, where I will continue this discussion and hopefully you'll come away with a new perspective on fitness that will promote and encourage positive development.
Muscle heads rejoice and evolve!
This blog was written by Thomas Livengood, Health Fitness Specialist at NIFS. To find out more about the NIFS bloggers click here.
Schedule a free fitness assessment today and our certified trainers will help get you started on a fitness routine that works for you.