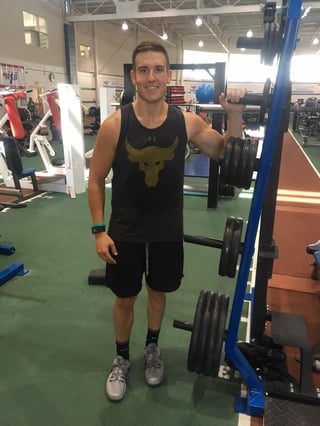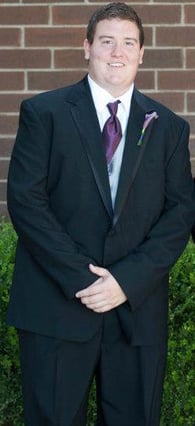 As the new year is here, we start forming new goals for the next. I would like to share a story of a member who has worked incredibly hard through 2015 and 2016, has crushed all of the weight loss and fitness goals that he set and then some, and who has transformed himself completely in front of everyone who has seen him.
Cody Hunter joined NIFS two years ago in 2014, with overall goals of losing some weight, being healthier, looking more fit, and feeling better about himself. When Cody started working out at NIFS, he weighed close to 290 pounds. His current weight is in the 190s, and his most recent BOD POD has shown him down to 7% body fat*! Cody has proven to all of us how goal-setting and turning fitness into a lifestyle, rather than a chore, can be not only attainable, but also rewarding! Read below for Cody's thoughts on his own journey, as well as tips if you are just starting out or need some motivation for your own.
*individual results vary, and are not guaranteed.

How did you get started on your fitness journey?

When I was in high school and during my youth I was always on the bigger side. I played offensive and defensive line in football and that meant that I was a bigger player as well. Throughout the first part of my college career I ballooned to my biggest point. I just got to a point where enough was enough and decided to start my journey. I knew that I could be a better person if I was happier with myself in my own body.

What was your exercise regimen when you first started out?

When I started I was working out 5–7 days a week, working on my cardio and lifting. I would play a lot of basketball and then lift afterwards.

Did you make any nutritional changes? If so, what was your game plan?

When I first started working out I was stricter with my diet than in the past, but not as much as I should have been. I decided that I would drop all sweets, soda, and junk food. After making these changes and really focusing on fueling my body with the correct food and nutrients, my weight started to fall off.

How did you maintain these habits? Did you have any struggles along the way?

After going as long as I did without sweets, it was fairly easy for me to keep on a fairly regimented diet. I saw the results and knew that if I kept doing what I had been doing, I would only get better. I definitely had struggles. Everyone has the cravings for sweets, but I just knew that if I stayed strong and made the right choices, good things would happen.

Did you have any help with accountability (family, friends, etc.)?

My family, friends, and coworkers were all very helpful with keeping me in line with my regimen. At family get-togethers my mom would always make sure that the sweet was something that I didn't really care for, so there was no temptation for me to have any. My friends and coworkers would do their best not to eat anything bad around me, to not make me feel left out or tempted to break my diet.

Have you conquered any specific goals since you started your fitness journey?

My first goal was to run a 5K. I accomplished that, and then I was talked into signing up for the Mini-Marathon. I trained a lot for that and was able to complete that as well. Over time I have done three half marathons in total and I have dropped about a half an hour on my time since my first one.

What are your current goals to help stay motivated?

I have been doing CrossFit training for about 4 months now and it has been really great. I wanted to have something that would present me with constant new goals and challenges; something that would really get me into the best shape of my life.

What advice do you have for anyone out there who might feel like they are ready to make that change?

My advice would be to just do it! I had many days where I felt that I just couldn't keep going or that I wasn't really seeing any real results. I just kept going and kept moving forward, trusting that hard work and sacrifice would pay off. My life has never been better and I have never felt healthier than I do now.

***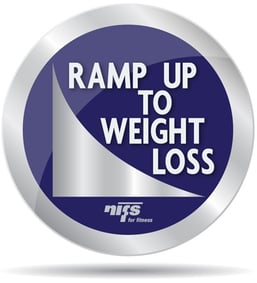 If you are looking to just do it and begin making that change in your life, make an appointment with a NIFS trainer for a free fitness assessment to help guide you in making your goals. Or, check out NIFS Ramp Up to Weight Loss Program to help you get started!

This blog was written by Rebecca Heck, NIFS Health Fitness Instructor. To find out more about the NIFS bloggers, click here.