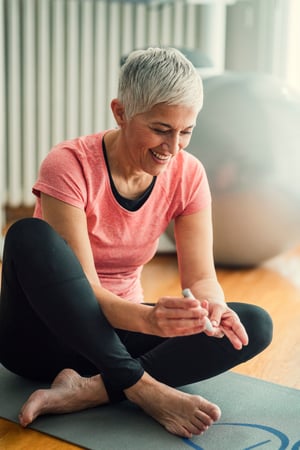 Has a physician or other healthcare provider recently told you to improve your diet and exercise? If you are like most Americans, there is also a pretty good chance that you have a stressful lifestyle that leaves you short on the time, money, and energy it takes to implement these changes. Besides, other than a few extra pounds, you haven't really noticed any changes to your body, right?
I'm here to tell you that your body is changing, and the quicker you make a change, the better.
Are You at Risk for Chronic Disease?
In 2017, the Centers for Disease Control and Prevention (CDC) released data on deaths and mortality. The 15 leading causes of death included several chronic diseases that are defined by the CDC as, "Conditions that last 1 year or more and require ongoing medical attention or limit activities of daily living or both." Those on the list included the following:
Heart disease (1st)
Chronic lower respiratory diseases (4th)
Stroke (5th)
Diabetes mellitus (7th)
Kidney disease (9th)
Liver disease (11th)
hypertension (13th)
Combined, these diseases accounted for 41.5% of deaths in 2017. When other chronic and mental health conditions are added in, they account for a staggering 90 percent of annual health care costs. The one thing these conditions have in common? They can all be treated with proper nutrition and physical activity.
Individuals who participate in key risk behaviors like tobacco use, poor nutrition, excessive alcohol consumption, and lack of physical activity or more likely to develop these diseases. In some cases, we have no control over whether we develop these diseases, but we can mitigate the risk by eating healthier and participating in more physical activity.
How to Make the Change Toward Healthy Living
If you are interested in making a change, first get screened by a licensed healthcare professional to discuss your current lifestyle as well as your personal and family medical history. It is important that you speak with a doctor prior to engaging in any exercise program. In addition, I recommend consulting with a Registered Dietitian (RD) to discuss your personal dietary needs.
Finally, join me through this monthly blog mini-series, The Impact of Exercise on Chronic Disease, as I detail how exercise improves the quality of life for individuals with a major chronic disease.
This blog was written by Brandon Wind, ACSM Certified Exercise Physiologist and Healthy Lifestyle Coordinator. To find out more about the NIFS bloggers, click here.