I'm pleased to introduce to you my second
Slim It to Win It
group, Weapons of Mass Reduction. It started out as a second team that I took on due to the interest of members during the 6am time frame. It has been a great journey so far. They have started to weigh in halfway through the program and are
challenged every other week with homework. With a wide variety of exercises and partner workouts, they continue to grow as a team and as individuals. They will continue to pursue their goals in the Slim It program. I hope they can take away this experience and finish the program strong and leave with personal growth of fitness and health.
Name: Daniel Feinstein
Share your story or a bit about yourself in a few sentences:
Losing weight and maintaining a healthy lifestyle can be extremely challenging. For me, the exercise piece of the puzzle comes relatively easily; however, I've struggled making well-balanced food choices. I am easily tempted by a sporting event or a night on the town, which tends to lead to poor choices.
NIFS programs that you participated in: Summer Showdown, Maintain Not Gain, Slim It to Win It
Why did you join this program?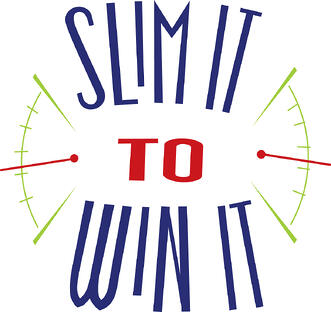 To win three free months of NIFS membership! All joking aside, I joined for several reasons: to bring a sense of accountability for my fitness results (both to myself and to my team), to learn more about living and maintaining a healthy lifestyle, to meet new friends, and to experience training sessions specifically designed to target fat loss.
Something you have enjoyed:
I really enjoy group training. It fosters an environment where teammates encourage and push each other, oftentimes outside of typical comfort zones.
Something you have learned or something that surprised you:
Not specifically something I've learned during Slim It to Win It, but this program helped remind me how important a well-balanced diet is to achieving certain fitness goals (especially fat loss). As I grow older and my metabolism slows, the more I realize how difficult (or nearly impossible) it is to offset poor diet choices by working harder in the gym.
Favorite exercise from one of the workouts?
I do not have a favorite exercise; however, I really enjoy the fact that each workout is unique and incorporates several themes into one 60-minute session. So far, a typical workout has included dynamic warm-up, core, strength, metabolic, and cool-down.
What accomplishments have you achieved during your training program for Slim It to Win It (or do you hope to achieve)?
I hope to lose a little fat, meet friends, and develop healthy habits.*
What struggles have you encountered? Tips you have learned along the way?
I typically struggle with maintaining a "clean" diet. Using MyFitnessPal to log meals has helped tremendously. In general, making smart meal choices can be difficult when eating off of a menu. Because of this, I have found that planning and preparing my meals (and snacks) really helps.
How do you stay motivated?
I really enjoy working out, but the following tips help me stay motivated:
Schedule: I view working out as part of my daily schedule; of course, rest days are planned. In any given week I have a schedule with an idea of the type of workout planned each day. I enjoy working out first thing in the morning. My workday can be hectic and exhausting; working out in the morning leaves one less thing to worry about.
Variety: Variety also plays a big role in staying motivated. I rarely do the same exact workout twice and like to include challenges as part of my workout.
Goal setting: When setting goals, I rarely make goals related to my physical appearance (maybe I should!). My goals are more fitness related, such as row 2000m in less than XX minutes, do XX pull-ups, et cetera. I find myself continually adjusting my goals as skills and fitness improve.

*Weight loss claims and/or i

ndividual results vary and are not guaranteed.
Regardless of fitness level or goals, almost every member at NIFS could benefit from
Group Training
or enrolling in a
NIFS program
. I highly recommend taking the leap! If you are interested in trying a small group or
HIT
training session contact
Tony Maloney
today to get started!
This blog was written by Crystal Belen, NIFS Heath Fitness Instructor. Learn more about the NIFS bloggers.