Why do people fear the triathlon, or the TRI, as triathletes call it? Most of us grew up swimming, we ran around all the time, and most of us remember our first bike and the joy of having freedom. As we have grown older, we may be less active, but we surely remember these activities. A triathlon may seem intimidating, but it's just as simple as having fun with those childhood activities.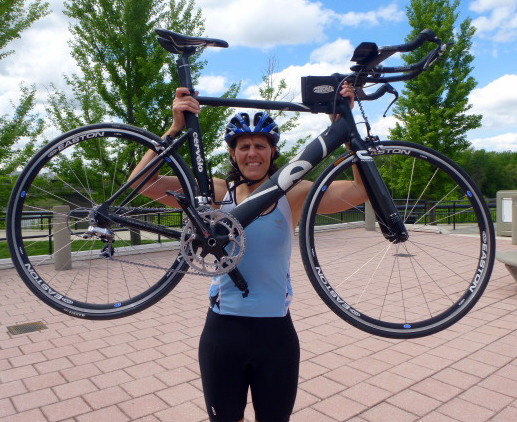 NIFS Triathlon Training Program
Swim one day of the week, bike on another, and run on a third is the best way to describe the simplicity of triathlon training. Of course, there is a little bit more to training than that, but that is why NIFS offers triathlon training programs. Each program will get you ready for your first TRI!
The NIFS Triathlon Training program is the oldest triathlon training program in Indianapolis, and it was started to help participants prepare for the the first Go Girl Triathlon in 2007. This is an all-female, 10-week training program beginning June 28 that meets on Tuesday evenings from 5:30p-7:30p.
NIFS tri- training program is geared to new triathletes. We cover it all! All sessions are led by a USA Triathlon Certified Coach, Kris Simpson. We go over the do's, the don'ts, and the how's and why's. You will get to the starting line prepared and will have the smile of great accomplishment at the finish.
Triathlon Training Equipment
Training requirements are the following:
A good pair of swim goggles
Bathing suit
Bike
Helmet
Good running shoes
Most importantly, the spirit to TRI
Be sure to join Kris and Tim for triathlon training this summer! Click here to find out more and get registered!
This blog was written by Kris Simpson, USA Triathlon Certified Coach; ACSM Certified NIFS Personal Trainer with a B.S. in Nutrition Sciences.