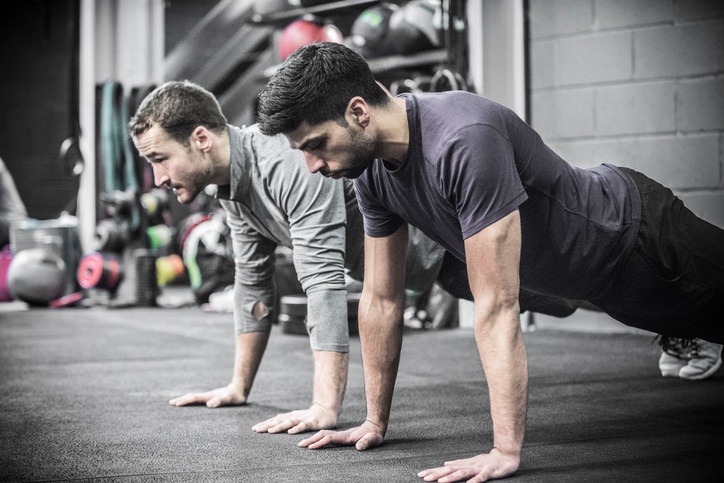 Take yourself back to the 1970s when Arnold Schwarzenegger was preparing for the Mr. Olympia contest. Everybody wanted to try his incredibly intense workouts. It has been rumored that Arnold's workouts were so intense that at least three different trainers would have to give him separate workouts in order to keep up with him.
Following in the king's footsteps, anyone who wanted to be a bodybuilder or get into shape undeniably thought that working out six days a week, two times a day, was the way to make this happen. Luckily for us and all of America, workouts have evolved from the old-school mindset to the new school.
Varying Your Workout
Old School: Sticking to the same workout for months.
Although this was the go-to, this pattern isn't always going to work. When you do the same sets and reps for every workout, you miss out on allowing your body to change.
New School: Implementing the SAID principle.
The SAID principle is an acronym for Specific Adaptation to Imposed Demand. When the body is put under different stress, it starts to adapt. In other words, the body is trying to get better. By providing your body with different types of sets, reps, and loads, you are able to tap into more of your muscle fibers, increase strength, and avoid plateaus.
Targeting Training
Old school: Focusing only on the trouble spots.
This type of focus won't work for the majority of people who are coming to the gym to work out or lose weight. When there is variety in your workouts, there is room for growth and development. Focusing only on the areas that are the weakest isn't going to help the areas that are already strong continue to get stronger.
New School: Correcting trouble spots while also training strong areas.
Correcting a weakness and building on a strong point at the same time will enable you to improve your body as a whole. A way to correct those problem areas is to figure out exactly why they are causing you problems. The Functional Movement Screen captures fundamental movements, motor control within movement patterns, and competence of basic movements uncomplicated by specific skills. It will determine the greatest areas of movement deficiency, demonstrate asymmetries, and eventually correlate these with an outcome.
Cardio vs. Strength
Old School: Focusing only on cardio will increase weight loss.
While it's important to incorporate cardio into your workout regimen to help build and keep your cardiovascular systems stronger, it is not the only type of exercise that is needed for weight loss. Focusing only on cardio will lessen your chances of building muscle.
New School: Getting a healthy dose of both cardio and strength training will improve overall health.
Much like how a car stays warm after it turns off, the same can be said about your body after you finish a workout. EPOC (excess post-exercise oxygen consumption) explains how your body's metabolism can continue to burn more calories. Resistance training can provide a greater EPOC effect than running at a steady speed.
Out with the Old and in with the New
Training methods will come and go, and at some point the new-school methods will become old school. At NIFS we offer a wide variety of programs, assessments, and education to help turn those old habits into new routines. Stay positive, be willing to accept change, and explore to find what works best for you!
This blog was written by Ashley Duncan, Weight Loss Coordinator. To learn more about the NIFS bloggers, click here.