Strength training is becoming increasingly popular in the United States, and I couldn't be more excited about that. It can benefit everyone in some way. Now that we are all started down the right track, I would like to offer some more in-depth advice on an aspect of strength training that is overlooked: mobility.
Strength and Mobility Go Hand in Hand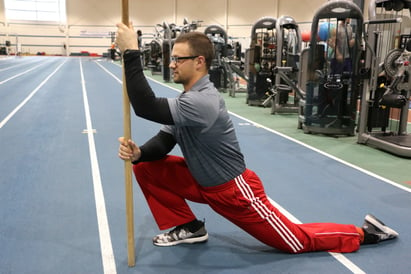 Many people shy away from lifting weights because they think it will make them "big and bulky." To bring a little more clarity to that notion, please see this blog post. However, strength and mobility should not be thought of as separate ideas. "Strength" can mean many things. To me, strength is not just about one certain lift or exercise. Sure, there are some competitions that measure just three lifts, but that is its own little niche. I think that for anyone who is not a competitive powerlifter or weightlifter, strength has to be applied to all forms of movement.
There are five major categories of movement, which are squatting movements, hip-hinging movements, pressing, pulling, and "other" (such as isokinetic movements—for example, a plank). All of these movement patterns should be strengthened in a strength training program (barring any limiting injuries).
Before I get too far off topic, let's get back to our main focus: mobility. Mobility, like all of the different movement patterns, is another aspect of strength training. It is impossible to be all-around strong without being mobile. You may be able to put up some respectable numbers on a few different lifts, but if you neglect mobility, that will come back to haunt you. Strength training is great, but over time it can cause muscle tightness, and even limited range of motion if muscle growth is substantial. This can be countered by putting time and effort into working on mobility.
The Functional Movement Screen (FMS)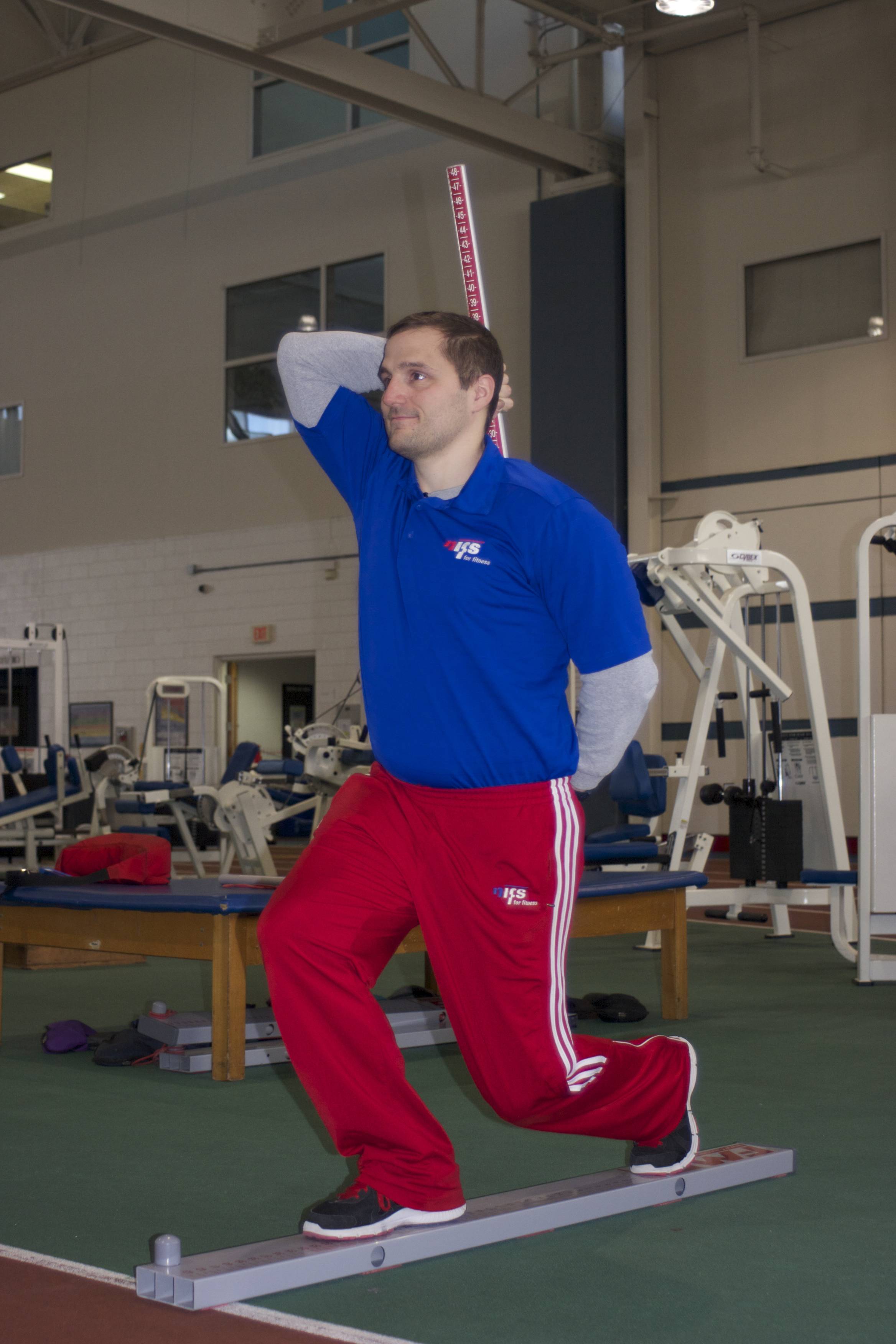 The Functional Movement Screen was developed to help determine whether an individual is at risk for an injury. What it also assists in doing is locating mobility issues. The tests that are included in the FMS were specifically chosen to test the areas that are most commonly associated with limited mobility. Not only does the FMS pinpoint areas that need some work, but it also gives exercises that can improve on your deficiency. The truth is that everyone is unique, and everyone's exercises should be, too.
Here are a few examples of what might be included in your FMS corrective exercise list:
Single Leg Lowering: While lying face up on a mat, bring your feet together and lay your hands down at your sides. Bring both legs up as far as possible while keeping them totally straight. Slowly lower one leg at a time, still keeping it straight, and try to get your leg all the way to the floor. Bring the lowered leg back up slowly and then switch legs.
Lumbar Locked T-Spine Rotation: Start by sitting with your shins on the ground and sit back onto your heels. Grab the back of your neck with one hand, and put the other hand on the ground straight in front of you. Without moving your hips, take the arm that is grabbing your neck and try to point that elbow up toward the ceiling without removing the hand from your neck. Hold at the top for one second, then bring the elbow back down and in toward the opposite-side knee. Repeat for the other side.
Everyone is unique when it comes to mobility. Your corrective exercise list can be determined by simply going through a 20-minute Functional Movement Screen appointment with any of the Health Fitness Specialists at NIFS. These results will determine which corrective exercises will most benefit you; then you will get a detailed list of these exercises and how to perform them. So get down to NIFS and schedule an FMS appointment today, or call 317-274-3432 and ask for the track desk.

This blog was written by Aaron Combs, NSCA CSCS and Health/Fitness Instructor. To find out more about the NIFS bloggers,
click here.