Emily has been an intern for a corporate client of NIFS. She has contributed to the success of the center, and we wish her luck as she moves on to the working world after college. Thank you for being such a great asset to the NIFS team, and for sharing your experience on our blog!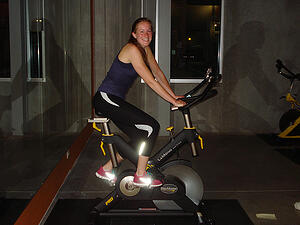 Some come to the area for a taste of Indianapolis; I came for a taste of the professional world. When I originally applied to NIFS I thought that the internship would be a great opportunity to broaden my horizons; a chance to get out of my comfort zone and to work in a different environment with different populations. NIFS accomplished that and so much more.
I did my share of weighing pros and cons when finding a challenging internship that would further my development as an exercise science major. Maybe it was the hands-on experience, maybe it was the professional development, or maybe it was simply the professionals I was able to interact with that have helped to reaffirm my choice of career path.
My internship was located at corporate client of NIFS. Working with the team was a breath of fresh air. I was not just an intern, but an employee with duties that depended on contributing to a successful team strategy. Having a strong team dynamic is crucial when hosting team-building events to promote cooperative work atmospheres. Tasks also included fitness assessments, teaching group fitness classes, and leading facility orientations.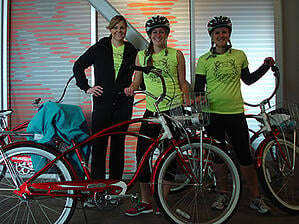 My greatest task, however, was that of managing a Women's Half Marathon Training Program. Throughout this program, I have been able to shed the skin of the structured classroom environment and reemerge with a more profound meaning of what being a professional entails: leadership, planning, communication, and organization. Through the training program, I came into contact with women who I coached, but who were in turn a source of motivation to me. To see and be a part of individuals' success in achieving goals is why I am so drawn to this field.
NIFS offers so much to each intern. Through shadowing, volunteering, and specializing at one's site, the student has a chance to explore, find their niche, and leave with a new set of goals in mind.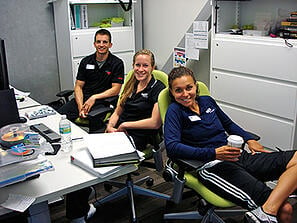 Although there are still classes to take and lessons to learn, working as an intern at NIFS is an experience that I will always remember and cherish.
To find out more about applying for NIFS internships click here.