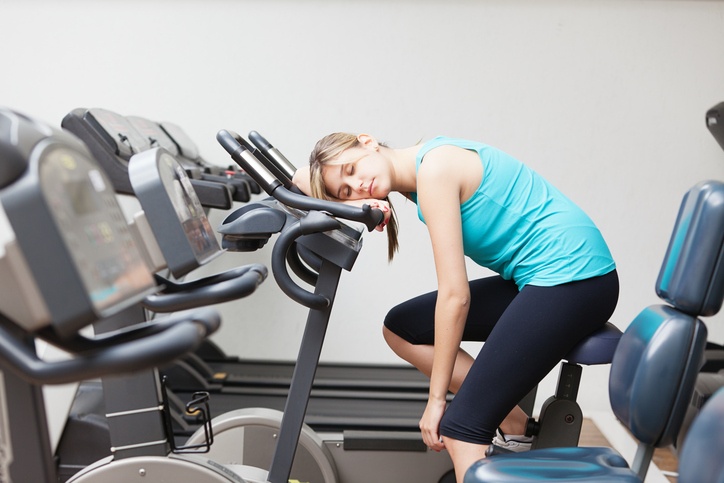 Do you wake up feeling tired? Well, you're not alone. One in every three Americans does not get the recommended sleep needed for optimal health, according to the Centers for Disease Control and Prevention (CDC).
Sleep deficiency is known to cause weight gain, but also contributes to a whole list of more serious health issues, such as heart disease, high blood pressure, depression, and diabetes, just to name a few.
Why Sleeping Is So Important for Weight Loss
Believe it or not, each and every day the most important thing that you do all day is sleep. Yes, you heard right! Sleep quality and duration are so important that they directly affect everything else you do in life.
"We are nothing but slaves to chemical processes," says W. Christopher Winter, MD, in an article for Livestrong.
Nearly one third of our lives are spent asleep. During sleep, it is peak time for our bodies to repair muscle and release hormones that control natural processes, including appetite. All this is being done without any conscious energy being consumed.
Consequently, a deficiency in the sleep column affects everything; more specifically, it cuts weight loss and exercise performance by nearly 20%. This spirals into a decrease in hormone production, (which occurs when we sleep), and ultimately affects our daily eating pattern. Popular studies show that weight gain occurs because more calories are consumed on the following day, because of lack of hormone release. Therefore, a continued deficit during the night will only lead to months and years of unnecessary weight gain. On the flip side, if you aren't already experiencing weight gain, you may just be unable to lose weight at all. So you don't have weight gain, but no weight loss occurs, either.
Practice Better Sleep Habits
The best advice is to practice better sleep habits, getting optimal rest and avoiding insomnia.
Start with controlling your sleep environment by setting it at the appropriate temperature. Experts suggest trying between 60 and 67 degrees Fahrenheit.
Try eliminating all computers and television sets from your room as well, since any source of light tends to disrupt sleep patterns.
Aim for consistency rather than trying to catch up on hours you might have missed the preceding day.
Don't be afraid to take short naps when feeling fatigued. These should be anywhere from 20 to 30 minutes long to help improve alertness, performance, and mood.
Lastly, never consume caffeine in the afternoon because it has the ability to stay in your system and interrupt the natural onset of sleep several hours later (See our blog on giving up caffeine).
The final verdict is in. A poor amount of sleep greatly hinders weight loss and sets you up for other health problems. So do yourself a favor: turn out the light, tuck yourself in, and get some much-needed Zzzs.
This blog was written by Cara Hartman, NIFS Health Fitness Instructor. To find out more about the NIFS bloggers, click here.