There is no better time to get your heart health on track than right now, during heart health month! February is American Heart Month, and a time that the CDC is trying to help us be aware that heart disease, stroke, and high blood pressure are the number-one killers of men and women. Heart disease can be scary, and although not 100% preventable in all cases, it is reassuring to know that we can help ourselves to keep it away.
Who Is at Risk for Heart Disease?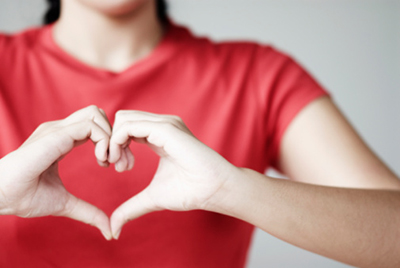 Let's start by taking a look at understanding who is at risk for heart disease and how it can play out in your life. First off, the number of preventable deaths has gone down in recent years, but is still at an alarming number. What most of us know is that if we have a close relative who has died from cardiovascular disease, it does put us at a higher risk for getting it later in life.
Here are some things maybe you didn't know:
Men are more than twice as likely as women to die from preventable heart disease.
Health disparities based on geography also contribute to it (in previous years, deaths due to heart disease were highest in the south and lowest in the west). Race can affect your risk level.
Nearly half of African American men and women have some form of heart disease, and the American Heart Association also tells us that African Americans are more likely than any other ethnic group to have high blood pressure and to develop it earlier in life.
Many of these things can be prevented by healthier habits and management of conditions.
Preventing Heart Disease
The good news is that there are some things that we can do to help prevent heart disease. Being active and exercising on a regular basis is one of the biggest things that can help! Exercising for 30 minutes a day on most days of the week and maintaining a healthy weight makes the payoff even greater. You want to have a healthy mixture of both cardiovascular exercise as well as weight training and strength training to keep yourself in tip-top shape.
Another big contributor that can help is to not smoke or chew tobacco. Chemicals in tobacco damage the blood vessels of the heart, narrow the arteries, and could lead to a heart attack.
Eating a diet that is heart healthy is also important. Foods like fruits, vegetables, and whole grains help reduce your potential risk factor as well as keeping to a low-fat diet and eating good sources of protein like chicken and fish. Getting enough sleep and keeping a low level of stress is one of the most manageable factors in heart health.
And lastly, be sure to get regular health screenings to monitor your blood pressure, cholesterol levels, and sugar levels to steer clear of diabetes and other health issues.
Managing Cardiovascular Disease
FEAR NOT! If you already have cardiovascular disease, there are still things you can do to help slow down the progress of it. Though things may seem a bit more difficult after suffering a heart attack, coronary heart disease, a blocked artery, or other cardiovascular problem, it's vital to your health to work on many of the things listed above. Even with heart disease, things like exercising on a regular basis, maintaining healthy eating habits, keeping a healthy body weight, not smoking or using tobacco, and watching those "numbers" at the doctor's office can significantly aid in your heart health.
Be sure to consult your cardiologist before putting an exercise plan into place in case you have any restrictions, but get started on your new way of life ASAP! And most importantly, be aware of your condition, take time to learn about it so that you can manage it the best way possible.
This blog was written by Amanda Bireline, Health Fitness Specialist. To find out more about the NIFS bloggers, click here.