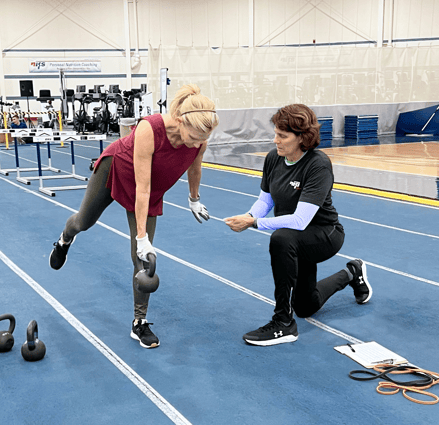 "Success favors the prepared" is one of my favorite quotes highlighting what it takes to be successful in life and any pursuit that interests you. Without preparation and planning, effort and action really have no direction, which can result in you being lost. I would also offer that a misguided workout plan, although it's a plan you didn't have before, can be just as detrimental to your success. So having an exercise plan is really important, but having a solid and well-thought-out plan is super important!
Don't confuse movement with progress when it comes to your weekly and daily training. Getting to the gym is step one, but what you do with your time there will be the difference between achievement and disappointment. We don't usually argue the benefits of writing down your goals; it's important and can usually lead to reaching those goals. You have heard me say many times "if you think it, ink it." Why don't we do that with our exercise programs? Goals give you your destination; your training program is the roadmap that can get you there. A well-designed map can get you there more quickly and safely.
So get with the program! Or should I say, get with a professional about your program. A well-trained and educated coach's eye can be a game changer when working toward your fitness goals. The guidance they can provide is crucial to your development and ability to reach new heights. Named number 6 on the ACSM fitness trends list, educated and experienced fitness professionals remain an important commodity to you and the rest of the public. Utilize them!
And here are five more benefits of following an exercise program that is designed specifically for you by a fitness pro.
No More Guessing
Having a plan of attack takes the guesswork out of your workout. Fitness centers can be overwhelming at times; and with the amount of information and opinions that are out there, without a plan you could find yourself kind of meandering around not getting a lot of work done. I also think that not having a clear direction can lead to low confidence, resulting in an increased rate of giving up. Getting a program is not just a list of great exercises to do; it can act as your ticket to an "I CAN DO IT" mindset instead of "I don't know what to do, so I'll skip it today." Which mindset do you think is the more successful one?
Proper Techniques and Principles: Injury Prevention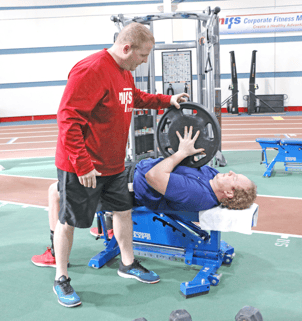 "Move well then move often" is a great quote from the folks over at FMS and one that we carry as our motto around here. Performing exercises correctly that are based on safe and proper movement principles will be the difference between reaching your goals and being laid up for weeks because of an injury due to improper technique or progression. You can't work if you are injured, and no one should be injured in fitness. But people get hurt all the time due to improper exercise technique and poor guidance. And if you don't get hurt, you will definitely not receive all the great benefits of an exercise if you are performing it poorly. A great coach can design a program and provide the technical support you need to execute it well. Move well, move often! You get only one body; don't you want to keep it running for a long time?
Progress Tracking
With a personal program design, you have your record-keeping right in front of you. Whether you are a paper-and-pencil person or a tech-savvy individual, logging your exercises, loads, intensity levels, and rate of perceived exertion is the best way to keep an eye on your progress. And believe me, when you see the weights go up, so does your confidence level and positive mindset.
Just as you wrote out your goals and the benefits of that process, logging your efforts is the next step. How do you know you are heading in the right direction if you don't document the journey? Seeing is believing, and what better way to see the progress than to log the important variables that make up your program?
Keeping It Fresh
A great fitness pro will be able to design programming for you that is always progressing as you do, and will include different exercises and intensities to continually add new challenges. New stimulus equals new results; that's just how the body works. After a certain amount of time, your body will no longer have to adapt to the previous stimulus, and with no adaption, there are no results. Also, keeping your program evolving will increase the enjoyment factor, leading to greater adherence to the exercise program. Nobody wants to do the same old thing over and over again. If variety is the spice of life, let a new fitness program be the chili powder!
Challenge Preconceived Limits
One of the main jobs of a great coach is to demonstrate to an individual that they are far more capable than their mindset tells them. A personal fitness program that includes all of the above, designed specifically for you, will take you out of that box you have been living in and prove to you that you are stronger than anyone (including yourself) gave you credit for. I have worked with so many who believed that they were supposed to reside on an elliptical machine for their workout and prove to themselves that they are an athlete and love to move. Working with a fitness pro to develop your specific program can unlock the physical potential that has been waiting to be shown the world!
Most of us have heard the ageless quote from Ben Franklin: "Failure to plan is planning to fail." Without a proper fitness program that fits your needs and works toward your specific goals, failure is a very real outcome. Like most aspects of our lives, a solid plan of attack usually leads to success. Why should we treat our health and fitness differently? Get with the program and be ready for the results!
This blog was written by Tony Maloney, ACSM Certified Exercise Physiologist. To find out more about the NIFS bloggers, click here.