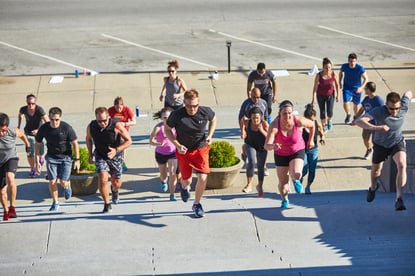 I want powerful legs! I want to increase my endurance! I want stronger and well-toned abs! I want toned arms! I don't want to spend endless hours in the gym! Sound familiar? Chances are you have wanted these things at some point in your fitness journey. The great news is that all these are very possible to achieve, and you get them all in one stop.
You need Boot Camp!
What Is Boot Camp?
Boot camp is an amazing style of training that has proven to help people achieve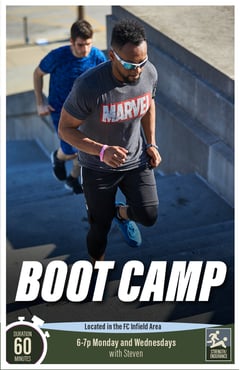 their strength and endurance goals all during one session. Based on the training that our brave men and women of the military complete before defending our country, this style of training is meant to push you toward your physical limits. The beauty of boot camp is that it is an hour-long session filled with challenging workout moves to increase heart rate, which improves cardiovascular health while also strengthening and toning multiple muscle groups at once to create maximum fitness results.
This format of working out is constantly varied, so you never get used to a certain physical stimulus, making this type of training session even more beneficial for constant growth and improvement. Often, when we stick to the same workout routine for an extended period of time, our bodies adapt to that form of exercise and will stay in a constant state with no change. To avoid plateaus and boredom, all fitness pros believe that changing the modes and methods of exercise is a must. Bootcamp drills are also a lot of fun, using a wide variety of equipment, including part
ner work drills, and mixing up the setting of where the training takes place. All these aspects allow for a fun and challenging workout that will lead to great results.
Come check it out on the NIFS Group Fitness Schedule: Mondays and Wednesdays at 6pm with Steven! If you need a quick fix while at home, try his mini bootcamp workout below.
At-Home Mini Boot Camp by Steven Kass
25 Deep Squats
25 Push-ups
25 Mountain Climbers
25 Bicycles
100 Jump Ropes
"Start with 1 set and work your way up to 4" says Kass. "That's all you need for a good whole-body workout.
This blog was written by Brittany Ignas, BS in Kinesiology, 200 Hour Yoga Alliance Certified, Stott Pilates Certified, and Fitness Coordinator. To find out more about the NIFS bloggers, click here.