Over 1 billion people from around the world are attempting to lose weight at any point in time. That is a BILLION! If losing weight was an easy task, that number would not be so staggering. Trying to lose weight and keep it off is challenging, so what are some ways that have been proven time and time again to be successful? Here are 5 tips to try when you want to see the scale moving in the right direction.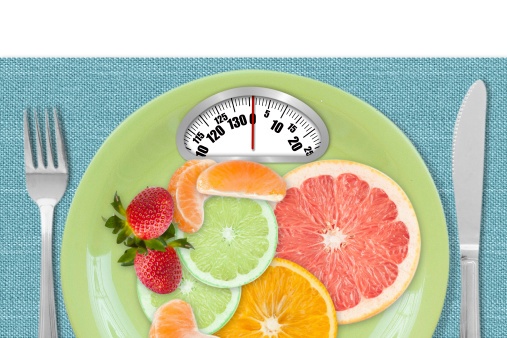 Eat breakfast daily.
The common phrase "breakfast is the most important meal of the day" isn't false. Starting your day with a balanced breakfast has been shown to help individuals eat less throughout the day and lose weight. It helps to jump-start your metabolism and allows it to work more efficiently during the day. Aim for three food groups for a balanced meal, but anything you can grab is better than skipping.
Don't drink your calories.
When you eat food, whether it is a banana or potato chips, your body gets a sense of fullness. However, when you drink liquids your body doesn't experience that same feeling. Therefore, it's very easy to drink a lot of empty calories and not realize that those calories are adding up. Some examples are regular sodas, sweetened tea or lemonade, juice drinks, and flavored coffee beverages. A typical soda has around 150 calories; therefore, eliminating one per day would equal a 15-pound weight loss over one year without changing any eating or exercise habits.
Make sure you are eating enough.
This might sound crazy to some, because if you are trying to lose weight shouldn't you decrease your calories? This is true; however, everybody has a different metabolic rate and requires a certain amount of calories to work properly. Decreasing your calories by too much, hoping to lose weight faster, can make weight loss more challenging. The easiest way to see what your body's resting metabolic rate is to get a BOD POD assessment (contact the NIFS track desk at 317.274.3432, ext. 262, to schedule). Another rule of thumb is to make sure you are eating at least 1,200 calories every day. The best way to know this is to start keeping track of your calories with a food diary app.
Learn your body's hunger and fullness cues.
Not knowing or understanding how much food your body needs can be the most challenging part of weight loss. Learning your body's hunger and fullness cues is the key to weight loss. On a scale of 1 to 10, with 1 meaning you are ravenous or starving and 10 meaning you are uncomfortably full, aim to eat a meal or a snack at a 3. At this point your body is ready for fuel but not so overly hungry that you make poor decisions or consume extra calories. Check in about halfway through the meal to see what number you are. Stop eating when you are at a 7. This guarantees you are satisfied but not overly stuffed. Knowing another meal or snack will be coming in another 3 to 4 hours is helpful. If you eat to a 9 or 10, you might not be hungry again for 8 hours!
Eat filling foods.
When you want to lose weight, the challenge can be feeling satisfied. The best way to get that feeling is to choose foods that will fill you up and keep you full, all while allowing the body to work harder to break down your foods and in turn burn more calories. These foods are high-fiber foods such as fruits, vegetables, whole grains, beans, and nuts. It also includes high-protein foods such as lean meats, low-fat dairy like Greek yogurt or string cheese, eggs, beans, and nuts. Making sure fiber and protein are included at each snack or meal means you are staying satisfied.
If you are one of the 1 billion people trying to lose weight, don't do it alone. NIFS has many options to help you reach your goals*. Check out our Ramp Up to Weight Loss program!
*Weight loss claims and/or individual results vary and are not guaranteed.

This blog was written by Angie Scheetz, RD, Wellness Coordinator. To find out more about the NIFS bloggers, click here.