With the winter months settling in, and maybe traveling becoming part of your routine, it may become harder to carve out time for workouts. Limited access to equipment may also throw a wrench into your plan for a quick training session. But by incorporating bodyweight movements into a flow circuit, you can bypass the excuses and be workout ready any time, any place.
What Is a Bodyweight Flow?
Flow circuits typically include bodyweight movements that are linked in succession one after another with minimal or no rest in between. They can be used as a dynamic warmup, a low-intensity recovery circuit, or an entire workout in and of itself. They can also be a great way to sprinkle some physical activity into your day, especially if time and equipment are lacking.
How to Implement a Flow Circuit
If you're looking to spice up your standard dynamic warm-up (or add one in general), a simple two-minute flow circuit fits perfectly. You can perform each movement three to five times, and when the movements are linked together in succession, they help increase blood flow, improve mobility, and increase your overall core body temperature to prep you for the workout ahead. Bodyweight flow circuits also allow you to hit large, compound movements that address stability at multiple joints in a shorter amount of time. Overall, they are a great bang for your buck. Examples of movements include bear crawls, cross-under lunges, inchworms, and rocking patterns.
Here are a couple of bodyweight flow options that you can take for a spin next time you're at the gym in need of a warm-up.
Video 1 (Hip Flow Series)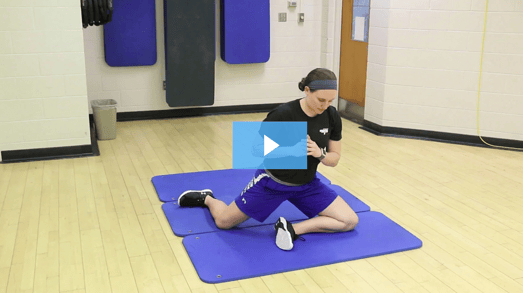 Video 2 (Crawling/Rolling Patterns)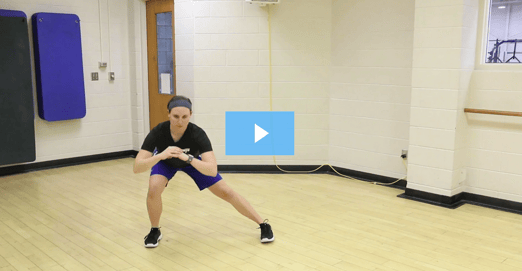 If you're interested in learning more about how to use bodyweight movements and flows for warm-ups, circuits, cool-downs, or recovery routines, check us out down in the Fitness Center. You can also reach out to me via email to lzakrajsek@nifs.org for any and all questions. Happy lifting!
This blog was written by Lauren Zakrajsek, NIFS Health Fitness Instructor, Personal Trainer, and Internship Coordinator. To learn more about the NIFS bloggers, click here.