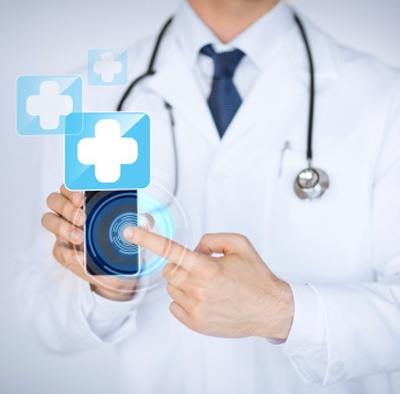 With the rapid development of technology, apps for our smartphones are grabbing our attention. In the growing world of hands and eyes being permanently glued to the cell phone, I have to admit that it's not all bad! Some of our staff here at NIFS would add to the list of helpful apps one that could be a potential lifesaver—it's called ICE.
An App That Gives Emergency Medical Information
ICE, which stands for "In Case of Emergency," is a smartphone app that allows a rescuer, doctor, or first responder to access helpful emergency information. Even if the screen is locked with a security password or touch ID thumbprint, the ICE information can be accessed. This app was developed following 2005 Vodafone research, which showed that less than 25% of people have on hand any sort of details about who they would like contacted in the event of an emergency. On top of telling responders who should be contacted in an emergency, the ICE app also gives information about medical issues, diseases, allergies, and medications that an individual may be on.
ICE Helps Save a Life at NIFS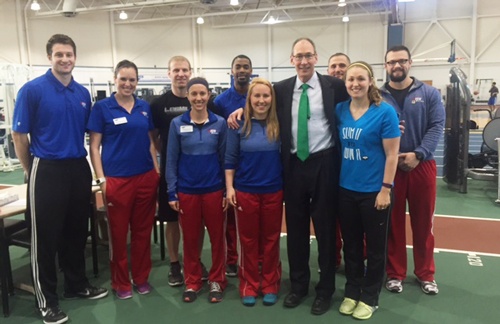 My first thought after discovering what this was all about was, "Okay, that sounds kind of cool, but that's a lot of personal information potentially being displayed for all to see if they got ahold of my phone." But in early February, an emergency event occurred in the NIFS fitness center.
One of our longtime members experienced a cardiac emergency while running on the treadmill. After our staff analyzed the situation and followed emergency protocol, someone saw his phone and decided to take a quick look to see whether he had the ICE app. And sure enough, when our employee swiped across the screen, the emergency information came across, making the responders aware of a previous heart condition and replaced heart valve, which in turn caused his heart to stop. Today, we can gratefully say that after CPR, shocks from the AED, and the help of EMS, this individual is living and well; hands down we can attribute part of that success to knowing his previous medical history because he had the ICE app on his smartphone.
Get the App
If you do not currently have this on your phone, I would encourage you to get it. If you have an iPhone, you can download it through the App Store, or if you are an Android user you can access it through Google Play. Allow your family to rest secure; whether or not you have a medical condition, your emergency contact info can be reached far faster with the ICE app.
This blog was written by Amanda Bireline, Fitness Center Manager. To find out more about the NIFS bloggers, click here.