NIFS offers a wide variety of group fitness classes every day of the week that are innovative, fun, and make sweating a bit more enjoyable. Whether you are a group fitness "junkie" or just trying out the whole group fitness thing for the first time, here are three group fitness classes you should put on your list to check out:
1. Cycle/RPM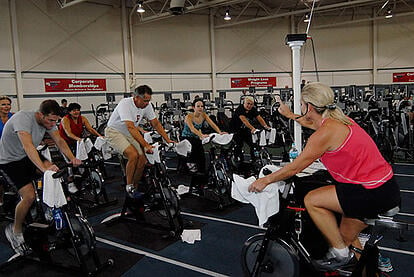 This heart-pumping cardio class will get you fit while sweating to the beat of powerful music. In the middle of summer, it's often too hot or humid to safely ride your bike outdoors, while in the winter it can be too icy and cold. Indoor cycling is a great alternative. For a high-intensity workout, cycling is low-impact. Each class focuses on a combination of interval training, speed work, and hill climbs to keep you healthy, fit, and happy.
2. LES MILLS CORE

The LES MILLS CORE workout is just 30 minutes and focuses on the core (the abs, hips, butt, shoulders, and back). That means whether you are looking for a quick and effective workout or are trying to improve your performance in your other workouts, this is the group fitness class for you. While this can be an intense and challenging class, our instructors are excellent at providing exercise modifications that allow everyone in the class to be successful!
3. Yoga
We all know that stress doesn't do anything good for our health, and one way to balance out the many stresses of life is to hit the mat and take a yoga class. The controlled stretching and breathing practiced in a yoga class allows the body to relax, which can lower your blood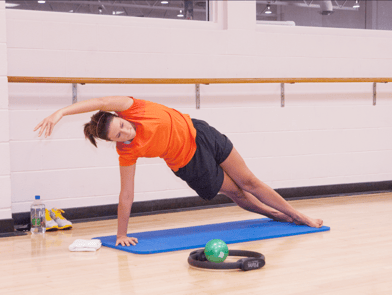 pressure, repair overworked muscles, and give the mind a needed break from the hustle and bustle of a regular day. Not flexible? Not a problem. Our instructors understand that everyone comes into class with his or her own "baggage" and will make necessary adjustments and provide options so that everyone can have a calming and rejuvenating yoga practice.
With numerous monthly group fitness classes at NIFS there is something for everyone. Get started and try a free class on us!
This blog was written by Tara Deal Rochford, Les Mills® certified BODYPUMP®, and CXWORX® instructor. Author of
Treble in the Kitchen
.