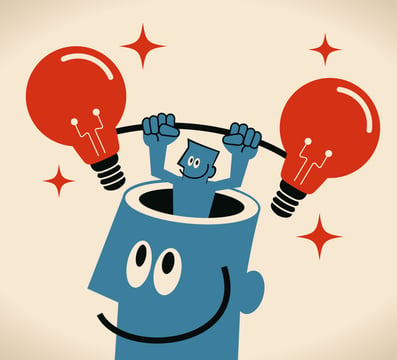 Often I ask my clients or athletes why they exercise. The most common answers that I get from them are "because I want to look better" or "for good health," which are great reasons for sure. But what if I told you that exercise helps one of the most important organs in your body that doesn't include any visible muscle: the brain.
The Effects of Exercise
I like to think that seeing physical changes are the only side-effects of exercise, but the main benefit is that with exercise you can improve memory retention, create new neurons, and essentially become smarter.
Increasing Neurotransmitters for Connections and Learning
Exercise contributes to many factors that help improve brain health. When you exercise you don't think about this, but it increases your BDNF (brain-derived neurotrophic factor) levels. This neurotransmitter is responsible for many things in the brain, but I will list only a couple. BDNF is like fertilizer to neurons, which helps then grow. The more neurons you have, the higher your potential to make connections and learn new things. What BDNF also does is helps protect the neurons against cell death.
Increasing Glucose for Fuel and Learning
When you exercise, your muscles release IGF-1 (insulin-like growth factor) because your body needs fuel (glucose) to maintain that activity. In the brain, though, glucose is the main source of fuel. Some studies have shown that when IGF-1 is in the brain, it works with BDNF to increase learning instead of being used for fuel.
Increasing Growth Factor for New Brain Cells
The last benefit I will talk about is how exercise helps improve FGF-2 (fibro-blast growth factor). When you exercise, this is also transported to the brain and works together with BDNF to help with neurogenesis (growth of new cells). This has many benefits, such as new stem cells that can be used to learn new things as well as help with memory retention and reducing memory loss.
Learn More at NIFS
This is a very broad description of what goes on in your brain when you exercise and how exercise helps brain health. If you would like to learn a little more about this, I am happy to explain more in detail about the process that occurs in the brain. You can email me at pmendez@nifs.org.
This blog was written by Pedro Mendez, CSCS, FMS, Health/Fitness Instructor and Strength Coach at NIFS. To learn more about the NIFS bloggers, click here.