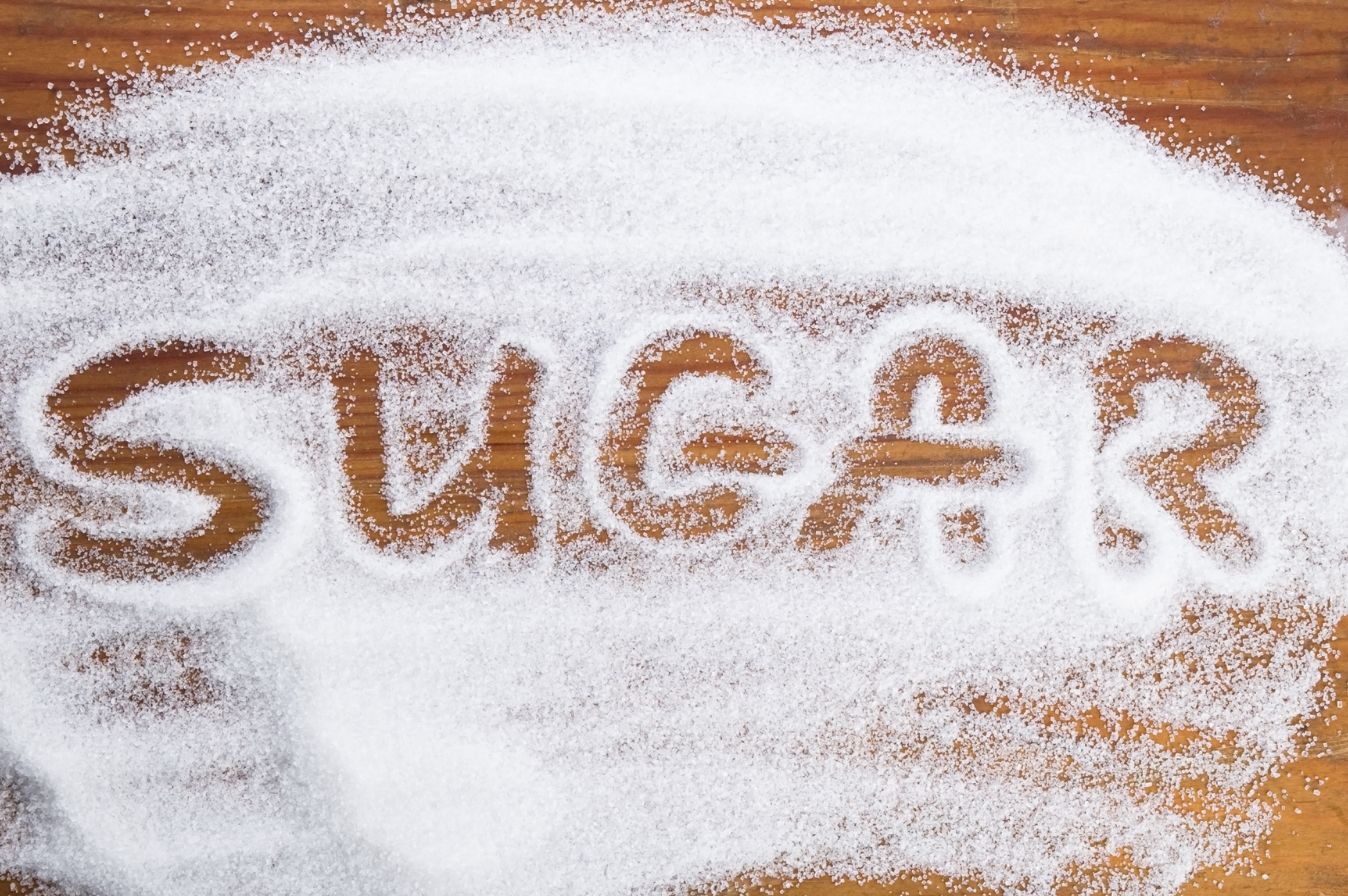 If you have read the news lately, I'm sure you have seen that the world's obesity epidemic is most recently being blamed on sugar. This is with good reason, too. In 1922 the average American ate the amount of sugar found in one 12-ounce soda every five days. Now, that amount is consumed every seven hours. Sugar is in everything—not just baked goods and sodas, but also bread, peanut butter, soy sauce, and even hot dogs.
So how much should you be eating, and how do you spot what is naturally occurring, like the sugar in milk and fruit versus added sugar?
Naturally Occurring Versus Added Sugars
For the first time, the FDA is putting a number on the amount of sugar that is recommended for Americans. The goal is to keep the added sugar to no more than 10 percent of their diet. For anyone over the age of 3, that means no more than 12.5 teaspoons, or 50 grams per day.
However, if you flip over the carton of your daily Greek yogurt and see 15 grams of sugar, how much of that is added for sweetness and flavor and how much is from the lactose or milk sugar that is good for you?
Use this handy list to know how many grams are naturally occurring from either fruit sugar (fructose) in your fresh fruit, or milk sugar (lactose):
1 cup milk: 13 grams

6 oz. plain yogurt: 8 grams

Cheese, butter, sour cream, eggs: less than 2 grams

1 cup fruit: 7 grams (berries) up to 17 grams (orange)
This can be confusing when just glancing at a label. In March 2014, the FDA proposed including added sugar, in grams, on food labels. Be sure to look at this new layout and be aware of your sugar intake.
How to Reduce Added Sugar in Your Diet
The easiest way to decrease the amount of added sugar in your diet is to choose more fresh foods that have not been processed or packaged. Swap the pre-made snack for a piece of fresh fruit and a handful of nuts. Take a look at your overall food consumption and find other easy swaps to help with weight loss and overall health!
***
If you are one of the 1 billion people trying to lose weight, don't do it alone. NIFS has many options to help you reach your goals. Check out the Ramp Up to Weight Loss program and personal nutrition coaching sessions for more information.
This blog was written by Angie Mitchell, RD, Wellness Coordinator. To find out more about the NIFS bloggers, click here.