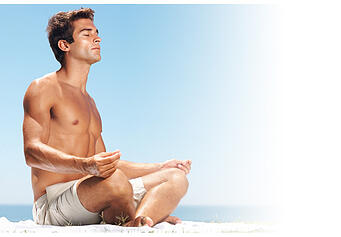 Give me a rack of dumbbells, some benches, a squat rack, and two hours and I'm in heaven. For some reason, this could be it, every day for the rest of my life and I would be fine. Then again, after roughly 15 years of pounding the weights, certain everyday tasks that require little things like flexibility and balance, which in our youth are taken for granted, become noticeably more and more challenging.
For the record, yoga is not going to make you less of an uber-athlete. In fact, practicing yoga daily can help improve day-to-day functionality, from getting up off the floor to scratching your back. In all seriousness, yoga can benefit even the most fit bodybuilders, weekend warriors, athletes of all ages, and average Joes and jams.
For those muscleheads who would rather die than be caught dead in a yoga studio, there are literally thousands of yoga instructional videos to experience in the comforts of your own cave.
MUSCLEHEADS REJOICE! And evolve.