Each semester, including the summer, NIFS welcomes a new class of fantastic interns to come learn what it takes to work in a fitness center. With each group that we welcome with open arms, there is a point when we must say goodbye. Our most recent group of interns is wrapping up their final presentations and parting ways with the friends, coworkers, and clients they have met along the way.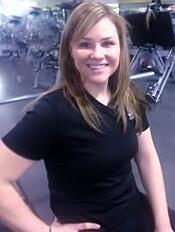 Rachel Potter interned with NIFS for three months during the summer of 2013, and although we know she has to move back to her home state of Oklahoma to begin her career, we sure will miss her! Here is her perspective about what it's like to be an intern at NIFS.
If you had told me five years ago that I would move to Indianapolis for a three-month internship, I would have said, "NO WAY!" Having moved to Oklahoma from the San Francisco Bay area, my perspective began to change and I began to realize how open I was to exploring the rest of the country.
Coming to NIFS was one of the best decisions I could have ever made. Sure, it was tough being away from my nice, comfy bed; three months on an air mattress seemed like a great idea in the beginning. The reward is everything I learned from the experience and the confidence I have gained in the process.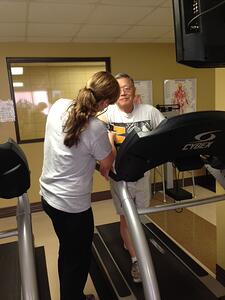 I came into the internship with a strong fitness background, so I chose to work with the actively aging community, a setting way out of my comfort zone. It was tough at first knowing that I wasn't familiar with the population and sometimes feeling like a chicken with its head cut off. I remember the first class I taught. I did about fifty things you aren't supposed to do! Luckily, I had great instruction from my supervisor and eventually began to settle in to the site.
What was so unique about the internship at NIFS was the option to explore the different departments offered. Because NIFS encompasses multiple facets of their industry—including corporate wellness, active aging, and athletic training—I was able to shadow different areas, which allowed me to see the differences between each place. I also learned how diverse the sites were. Seeing what each position entailed helped me realize the avenues I liked and may want to pursue further and the things I would never want to do in a million years.
Having learned so much more about myself and being able to apply my education to so many different areas, I could not have asked for a better intern experience.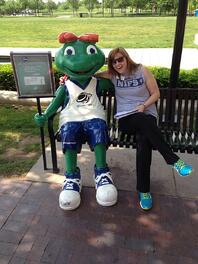 This blog was written by Rachel Potter, NIFS Intern and Les Mills BODYCOMBAT and BODYPUMP certified instructor.