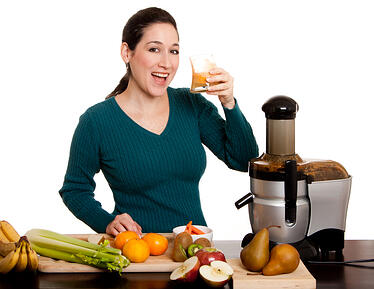 For people new to fitness, creating a healthy body image can be as challenging as creating a workout or diet plan. What do we consider healthy and why?
Unfortunately, for the majority of our lives, Americans have been shown and told through various media what it means to be healthy. This heavy load of misguided information can lead individuals down the road to anorexia, depression, low self-esteem and unhealthy choices. The obsession with body image can be overwhelming, but with good advice, a smart goal set in mind, and a positive attitude, you may have a clearer path to fitness prosperity and healthy living.
Change Your Attitude
As cheesy as it may sound, the first thing you will want to do to reprogram your outlook is to list a minimum of 10 good things about yourself that have nothing to do with appearance. Then set some realistic goals, keeping in mind that you should not compare yourself to others in that we are all given a completely unique set of DNA and are different. Fad diets only work in the short term, provide little to no answer and can compromise your health by creating a "yo-yo" effect.
Tools for Getting Started on Your Fitness Journey
In moving forward with your program, there are some tools that can be very effective and healthy to get you on your way. For individuals wanting to know how many calories they should consume in a day, there is the Resting Metabolic Rate test (RMR for short). The RMR test can tell you if your calorie intake is too much or too little for what your body and goals require.
For the scale obsessed, I suggest a much healthier option, the BodPod, which measures body fat percentage and composition. Your body composition is linked to health; risky high body fat percentage is linked to various health issues such as heart disease and diabetes.
Yet another option could be meeting with a registered dietician (RD). An RD is educated and trained to help you excel in your goals using wiser diet and nutrition choices, along with exercise. Find out more about NIFS nutritional coaching options.
With all the pros of having a positive body image, including improved self confidence, lower stress and a healthier body, the only question is, "Why didn't I start sooner?" Your first step to fitness prosperity lies right in front of you. Take a chance with a new outlook and just be you.
Start your new journey right with a free fitness assessment at NIFS.

This blog was written by Thomas Livengood, NIFS Health Fitness Specialist. To find out more about the NIFS bloggers, click here.