First off I need to say how proud of our team, the "Cast-A-Weighs" I am! They always give 110% no matter what craziness I throw at them. Coming into Slim It I was the new kid, having only started working here a month
earlier. When I was asked to take a Slim It team I said "sure, what's a Slim It team?"
Being the Group Fitness Coordinator you know I would end up throwing some of the classes into the mix of training. In addition to the regular style of small group training we also added in Bodypump™, CX Worx™ and a little Bodycombat™. I wasn't sure how this would go over, but now feel confident that the Cast-A-weighs will without a doubt continue their workouts utilizing our amazing group fitness schedule and group training options.
At first look all classes and training programs look different and unique, but at the core many hold several things in common. The first is the effectiveness of the workouts. No one wants to come into the gym day after day and not see the results from their hard work. Every program at NIFS is designed to give you the maximum results for the workout time*. Another important aspect of group training is the accountability factor. As Slim It participants have seen, you instantly have a group of people you are accountaible to and everyone is responsible for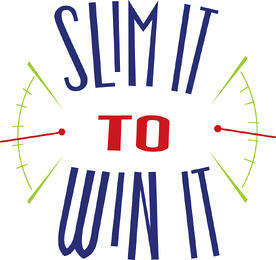 motivating one another; even on days you felt like staying in bed. Finally, and most importantly, is the "fun factor"! Let's face it, exercise is challenging! No matter how great the workout is, if you aren't having a good time doing it odds are you will stop. Here at the NIFS we are a community of people with common goals and together we can all achieve those goals!
Don't forget the Slim It Finale and spring launch is coming next Monday 4/28. This is going to be an amazing workout and celebration of all your hard work this year in Slim It. Its also a chance to try a variety of workouts, meet new people and plan out your ongoing fitness routine. As for the Cast-A-Weighs, they will not only be participating in the group fitness classes that night, but will be helping all of the Slim It participants in leading by example! The students will become the teachers! I can't wait!!
*Weight loss claims and/or individual results vary and are not guaranteed.
Regardless of fitness level or goals, almost every member at NIFS could benefit from Group Training or enrolling in a NIFS program. See our Group Fitness Schedule for more information on classes and programming. If you are interested in trying a small group or HIT training session contact Tony Maloney today to get started!
This blog was written by Steve Koebcke, NIFS Group Fitness Coordinator. Learn more about the NIFS bloggers.