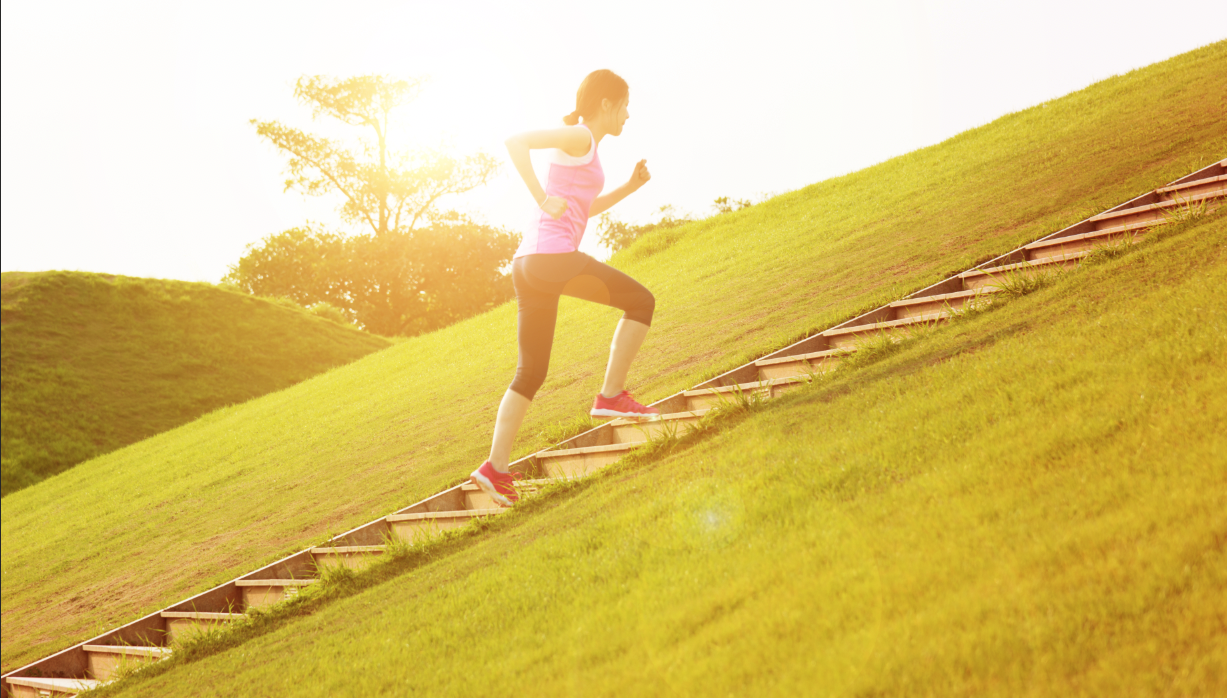 Cue DJ Jazzy Jeff and the Fresh Prince because it is summer time—FINALLY! This is the time of year when we get to enjoy more sun and more fun, and smiles and laughter are abundant.

With the energy level rising as the temperature rises, we tend to look for new and fun ways to challenge ourselves somehow in our lives: decluttering the house (a must, by the way), updating the landscape, spending more time with the kids, or taking on some kind of physical challenge to help keep you moving forward.
Tons of events are popping up all around with the arrival of the nice weather, designed to challenge any and all fitness levels. Finding the physical challenge that is right for you is a fantastic way to spice up your current fitness routine and challenge your limits, perceived or actual.
Besides some of the obvious physical benefits from creating and completing a fitness challenge, such as improved body composition and an increase in strength and endurance, accepting a fitness challenge can provide so much more. Here are just a few.
Inspires You to Return to Your Drive Toward Excellence
It can be easy to lose some fire over the course of a long year. Even the most committed fitness enthusiast (yours truly included) can be unable to find the drive sometimes to stay vigilant in striving to improve. Taking on a new challenge can provide the spark that will reenergize your commitment to excellence.
Establishes a Timeline
One important characteristic of a well-stated goal is to have an established timeline to reach it. Without a specific date for completion, it is not a goal; it is a dream. If the challenge is on a certain date, and you have 6 weeks to train for it, you have yourself a well-defined timeline. This will not only allow you to complete your current challenge, but also hammers home this important concept of a timeline for future goals.
Incorporates New Movements and Modes of Training
If you are planning on taking on a challenge that you have never done before, there's a very good possibility that you will have to perform brand new movements and adopt a new training idea. This could be just what your body and mind need to push your limits to create new ones.
Creates Powerful Personal Bonds with Fellow Athletes
The power of working with a group of likeminded individuals is colossal and life changing. When you take on a challenge together, the relationship that will be formed is long lasting and built on mutual respect. I have seen countless strangers join together to complete an event or training program, only to become the best of friends and continue to work toward improvement.
This blog was written by Tony Maloney, Health Fitness Specialist and Fitness Center Manager. To find out more about the NIFS bloggers, click here.