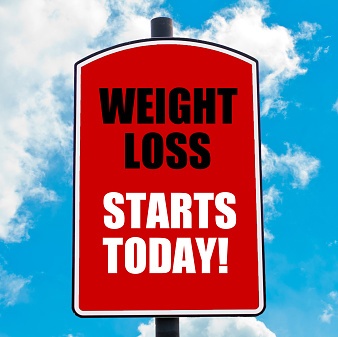 Weight loss tends to be one of the most controversial topics talked about, but I want to take a positive approach. With the new year right here, weight loss tops the list of many people's New Year's resolutions.
I would absolutely never undervalue the effort, time, energy, and commitment it takes to be successful at losing weight. Don't let anyone lie to you; weight loss is hard and has a "whole picture" element combining exercise, clean eating, and emotional, physical and psychological battles. This is why I like to call weight loss a journey. It will not happen overnight, but I believe that everyone can succeed if they put their minds and hearts into changing their habits*.
Tips for Getting Started
I want to share five things to help you get started on your journey:
Make a commitment. The first step to beginning this journey is to make a commitment that you are going to hold onto. You've made the decision that it's time to make a change, and now you must make a promise to yourself that you are going to stick with it.
Identify your habits. Take some time to think about what healthy habits you have that you want to keep and that will help you in your journey. What things will help you stick to your plan? For example, I am good at following a schedule, so if that habit will help me (like scheduling in my workouts so I am positive I will attend), I want to incorporate that into my plan. Then identify habits that are not helping you and think about how you are going to get those out of the way.
Come up with a plan. This doesn't have to be something that is crazy and elaborate. Start small and come up with three action steps toward a plan. It's always easier to stick to a plan when you have one in place before you start.
Find support. One of the hardest things about weight reduction is accountability. You want to be sure to find someone (family, friends, a trainer, someone else on a weight-loss journey, spouse, and so on) that you can be honest with to help keep you accountable. Much of weight-loss success comes from those supporting and encouraging someone else who is on their journey.
Put your plan into action. Okay, you have decided it's time! Now that you have your plan, do something about it. Sign up for that

gym membership

or a 5K you have been putting off, or try a

weight-loss program

—whatever will motivate you to stick to it.
It's important to remember that there will be times when you mess up. AND THAT'S OKAY! Don't get down on yourself; get yourself back up and keep pushing through. I hope that if losing weight is one of your goals, you will take these five steps to get you going in the right direction!
Help from NIFS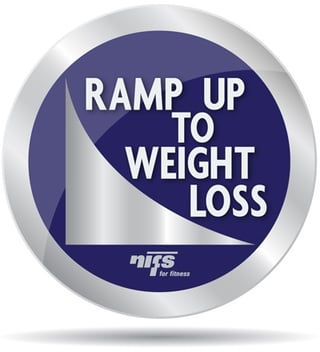 Check out NIFS's all new Ramp Up to Weight Loss membership to get you going. This program offers 14-weeks of workouts with one of our certified trainers, meetings with our dietician and fitness assessments to help you plan and track your progress. Click below to learn more.

*Weight loss claims and/or individual results vary and are not guaranteed.
This blog was written by Amanda Bireline, Fitness Center Manager. To find out more about the NIFS bloggers, click here.