One of the best ways to evaluate your progress as it relates to body-fat loss, weight loss, and muscle gain is by using girth measurements. From day one of my fitness career, my go-to question to people I worked with for fat/weight loss about whether their program was providing the results they wanted was, "How are your clothes fitting?" a few weeks after starting that new program.
Inches can be a quick and easy way to see whether your program is on the right track because they correlate really well to body-fat percentage. I'm sure many of you have stepped on the scale and not seen it budge, but your favorite jeans are much looser than before. That is a change in your body composition, presented by a change in your inches.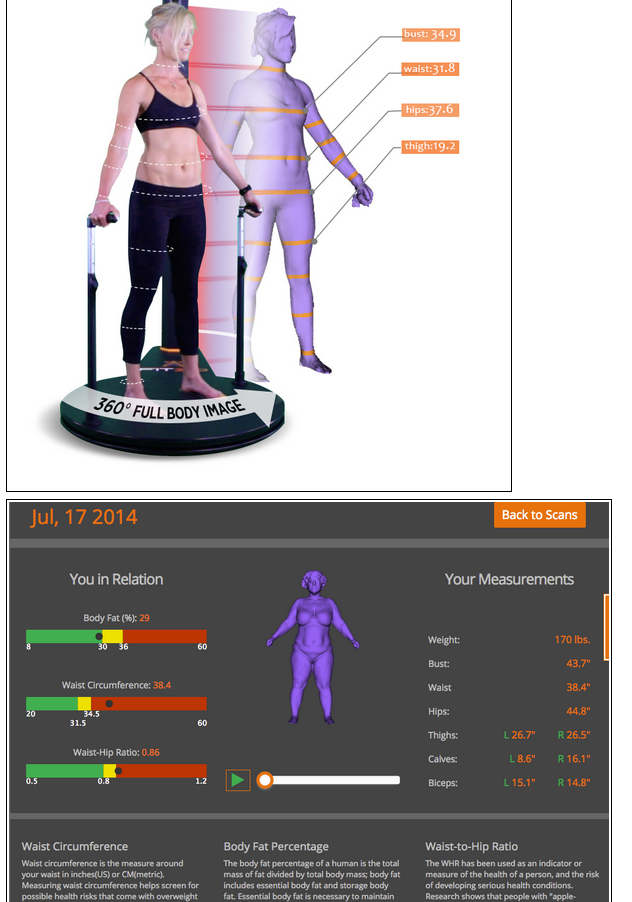 Other Things Your Inches Are Telling You

Here are a few other things your inches can be telling you.

Muscle gain: Also known as muscle hypertrophy, muscle gain is a result of progressive stimulus through a training program. Simply put, lift heavy things for a certain number of repetitions and your muscles will grow. Although a body composition measurement will indicate you have gained lean tissue (muscle mass), it won't necessarily show you girth or cross-sectional increase of a particular muscle.

Belly fat: Inches can tell us where on the body you may be storing fat, which can yield a great deal about your health. According to the

Harvard Health Publications website

, fat accumulated in the lower body is considered to be subcutaneous (near the skin), while fat accumulated in the belly is visceral (internal/surrounding organs). Visceral fat has been linked to many health complications and is considered to be a very dangerous warning sign. Circumference measurements can supply evidence of where this fat is being stored.

Hormonal environment: Where individuals store fat can also tell us a great deal about your internal hormonal environment. The experts at

Precision Nutrition

have reported several correlations between fat storage and hormones. Hormones play a huge role in almost everything health and fitness related and can be a hero or an enemy to your journey. This information can give a health professional a guide to help with decreasing body fat and the health risks that are associated with it. For example, high abdominal fat correlates to high cortisol levels and high stress levels. Knowing this, I could recommend lowering stress levels and adding frequent high-protein meals. High thigh and upper-arm fat correlates to high estrogen, calling for adding some cruciferous veggies like sprouts, and increasing exercise volume.

A Picture Is Worth a Thousand Words

NIFS is excited to offer you a very cool scan called Fit3D that will measure your body's circumferences and give you an accurate three-dimensional picture of your body, and arm you and your fitness professional with the information you need to tackle those goals you have set for yourself.

Here are three reasons to get a Fit3D scan at NIFS:

A 3D picture of your body measurements:

You will have a three-dimensional picture of yourself detailing exactly how your body looks. You will have your very own avatar that comes complete with all the measurements taken from the scan. Although numbers can tell us a great deal, think back to the example above with the loose pants. Numbers didn't tell you that your clothes are fitting better; something real and tactile did. The same concept works for the 3D picture you get with your scan; you will be able to see what is happening to your body.



21st-Century Before-and-After Photos: I am sure you have seen those before-and-after photos on social media and TV. Many companies use these to display how a certain program or product has changed the bodies of those posing for the photo. These photos (if done ethically) can really show how far someone has come in pursuit of their goals. With this scan, you will have your own before-and-after photo, 3D style, when you complete another scan. You will actually be able to overlay one on top of the other to really see the changes that are being made. It is a very cool option that this new scan can provide, resulting in proper adjustments of your nutrition and exercise program and ramping up your motivation to continue the hard work.

Accuracy and Ease: Before the introduction of the Fit3D, your fitness professional would use a basic measuring tape to collect the circumference data from 5 to 11 sites on the body. And although that is still a good practice in the hands of a seasoned professional, the scanner reduces the human error of the old way of measuring circumferences. The scan takes approximately 40 seconds, and measures the exact place on your body every time you do a scan; the same way every time.
***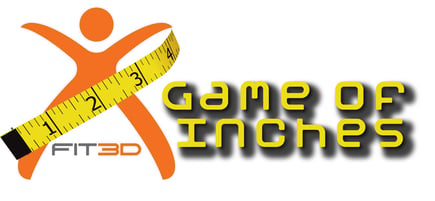 Winter is coming! Are you ready? Sign up for our newest incentive challenge at NIFS,
Game of Inches!
Choose the 6 week challenge that's right for you!
Loss of Inches Challenge:
(Challenge yourself to stay fit this holiday season. Our weekly workouts and tips will help!)
• Fit3D measurements—waist, hips and thigh
• Winner determined by cumulative inches lost
OR
Gain of Muscle Mass Challenge:
(Challenge yourself to increase muscle mass and strength.)
• Fit3D measurements—bicep, forearm, bust, thigh and calf
• Winner determined by cumulative inches gained
Included in the challenge are:
• Weekly Video Workouts emailed to you
• Exercise of the Day video
• Nutrition "tips" and recipes
• Friday Fitness Challenge
Sign up and scan in starting November 6-12, 2016 at the track desk!
This blog was written by Tony Maloney, ACSM Certified Exercise Physiologist and Fitness Center Manager. To find out more about the NIFS bloggers, click here.