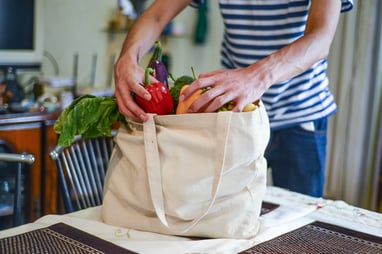 Did you know the American Heart Association recognizes June as Fresh Fruit and Vegetable Month? Purchasing fresh fruits and vegetables can be a challenge for some, as they are typically more expensive and don't last as long than produce that is canned or frozen. Try some of the storage tips in the chart below to prolong the shelf life of your favorite fresh fruits and vegetables!
Storage Tips for Fruit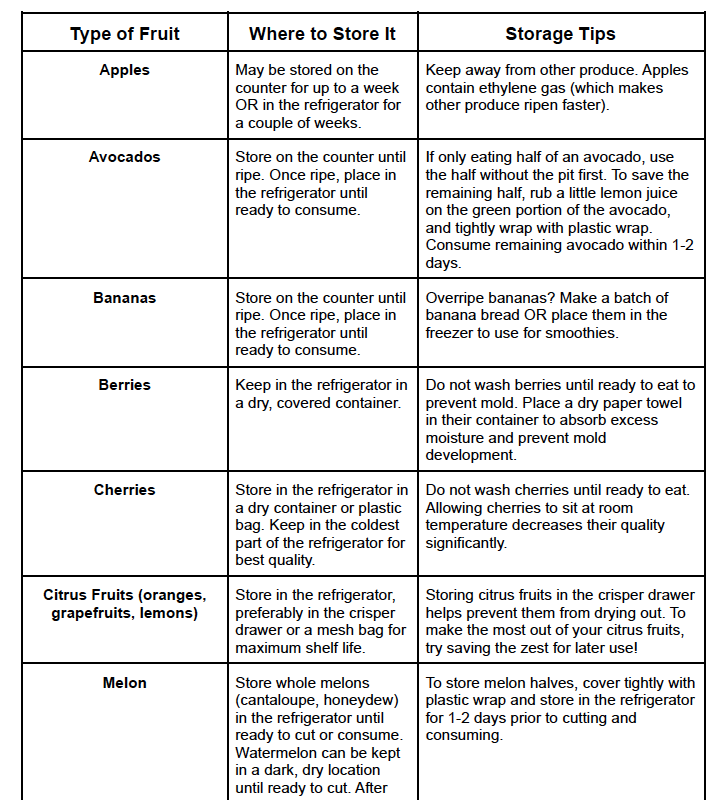 Storage Tips for Vegetables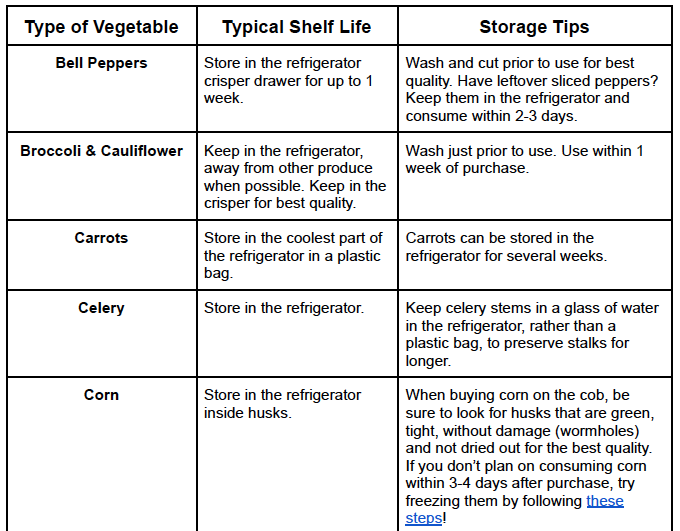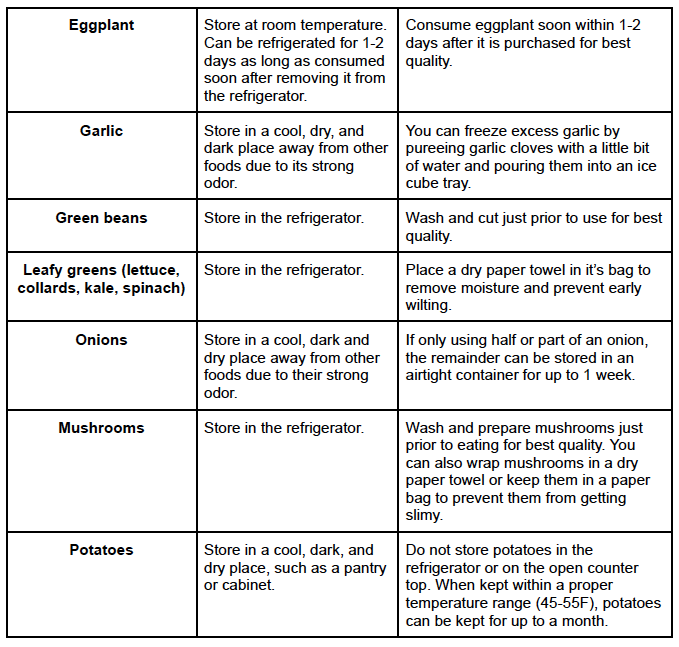 This blog was written by Lindsey Recker, MS, RD, NIFS Registered Dietitian. To learn more about the NIFS bloggers, click here.