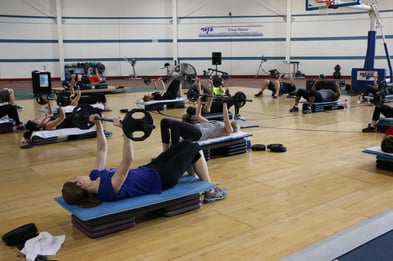 January's group fitness class of the month is Les Mills BODYPUMP®. This class may be one of the most popular, if not the most well-attended group exercise classes offered at most fitness centers. And the cool thing about it, no matter where or which BODYPUMP® class you decide to take, it will be the same across the nation. So let's take a deeper look into BODYPUMP®, what it's composed of, what to expect when you show up for a class, and what a study found about the class.
The Facts
If you are looking to tone up and strengthen your body from top to bottom (no pun intended) in a group training setting, BODYPUMP® may be just the thing you are looking for.
Light to moderate weights with very high reps—complete about 800 reps of exercises

60 minutes works all major muscle groups

Total-body workout

Uses

"The Rep Effect"

Adaptable to all fitness levels

Burns between 500–1,000 calories

Music, social interaction, and fun environment

Increase core strength and bone health

Incorporates the following exercises: squats, chest press, dead row, clean and press, press pullover combo, lunges, and reverse curl
#BODYPUMP100 Launch is coming! 14.JAN. 17! Reserve your spot today(not required but recommended)!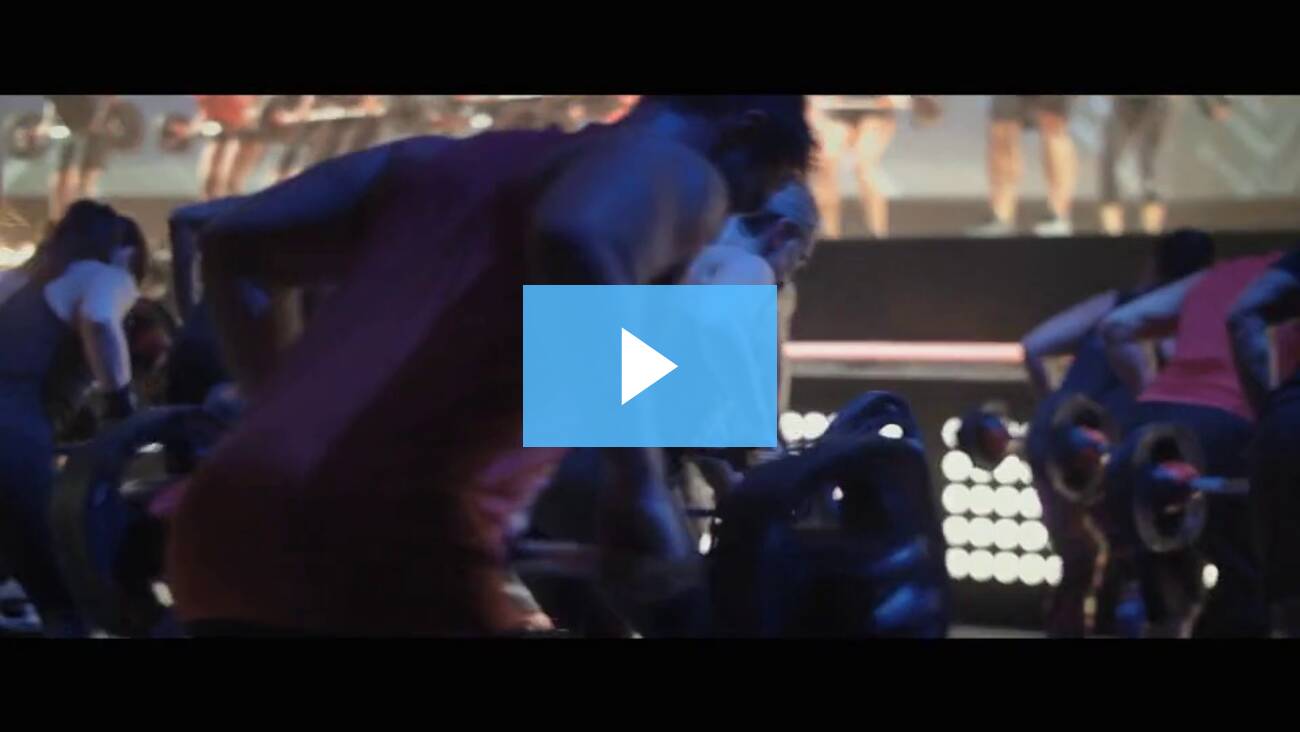 What the Study Says
This study was conducted by several researchers at Sao Paulo University in Brazil and was published in the Journal of Strength and Conditioning Research; it was done to see the actual effectiveness of the BODYPUMP® program. Women participated for 12 weeks, taking classes twice a week, and tested both before and after. Here are some of the results:
33% improvement in 1RM for squat strength

Increased isotonic strength (muscle tone)

Lower heart rate

Lower blood lactate

Improved neuromuscular efficiency

Effective at increasing muscular strength and endurance

Developed efficiency in movement
With all of these things coming out of a workout that's just 60 minutes, I would say it's worth your time! NIFS offers BODYPUMP® classes 12 different times during the week (see the group fitness schedule for times), so next time you are in, grab a bar and some weights, and jump in!
This blog was written by Amanda Bireline, Fitness Center Manager. To find out more about the NIFS bloggers, click here.