It's that time of year: the holidays are just around the corner, which means NIFS is hosting the
6th annual Lifestyle Program Silent Auction.
The Lifestyle Program serves individuals who have a chronic condition and need extra guidance, education, and assistance with living a healthy lifestyle. This includes individuals with diabetes, cardiovascular disease, kidney disease, COPD, neurological disease, and cancer, to name a few. Members of this program are taught how to manage and prevent progression of their condition through exercise in conjunction with their physician's recommendations. Our goal is to help participants progress to independence and maintain optimal health. Because of this program, many participants are successfully living with heart and kidney transplants, neurological disorders, and pulmonary disease.
"Being a part of this program has improved my overall health. It is a great way to start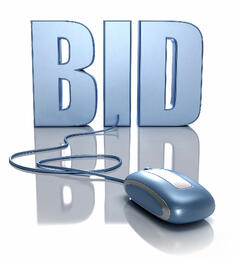 my morning by getting up and exercising, which helps me to feel good throughout the day."
—Current Lifestyle Scholarship Participant
This auction funds the scholarship portion of the program, which allows individuals with chronic diseases or conditions in a financial hardship to work with NIFS staff members at little or no cost. This event wouldn't be possible without the generous donations from companies and organizations on a local and national level. We want to give a HUGE shout-out and thank you to St. Elmo Steak House, Green Mountain Coffee, AMC Theatres, Indiana Repertory Theatre, Segway Tours of Indiana, Redbox, and others still coming in!
To participate and see all of the items up for auction, you can visit the auction website. Bidding opens at 8:00am on Black Friday, November 29, and closes at 8pm on December 14. Bidders who place the highest bid will win the item. Last year, the auction raised nearly $1,000 and we can't thank those who participated enough for their kindness and generosity! We hope to make this year as successful (or more!) Let the bidding begin!
If you or someone you know might be interested in the Lifestyle Program or have any questions about the auction, please contact Stephanie at sgreer@nifs.org.
This blog was written by Stephanie Kaiser. To meet the NIFS bloggers click here.