Fit & Forty+ (Fabulous) Series— Increasing Your Metabolism with Strength Training
Loss of muscle and decrease in metabolism go hand in hand and seem to happen when we hit the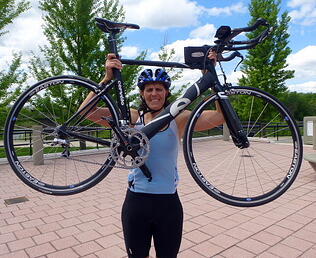 big 4-0. Some sources claim that your metabolism can decrease by up to 5% every 10 years once you hit 40. That means you have to eat fewer and fewer calories every year just to maintain the same weight.
But what the heck IS your metabolism, anyway? It's the process by which your body uses the fuel and energy you eat and drink. Your body uses little cellular "furnaces" called mitochondria to burn that energy. Unfortunately, mitochondria in the cells tend to slow down or die with age or inactivity.

Another problem that can damage your metabolism is sarcopenia, a fancy word for muscle loss. Lots of stuff can cause sarcopenia, including extreme diets, a job that keeps you sedentary, too much long and slow cardio, and simply aging without doing any resistance exercise. In this part of my series I will focus on workouts that include strength training. These workouts are targeted to help you build muscle, which will help keep your metabolism high.