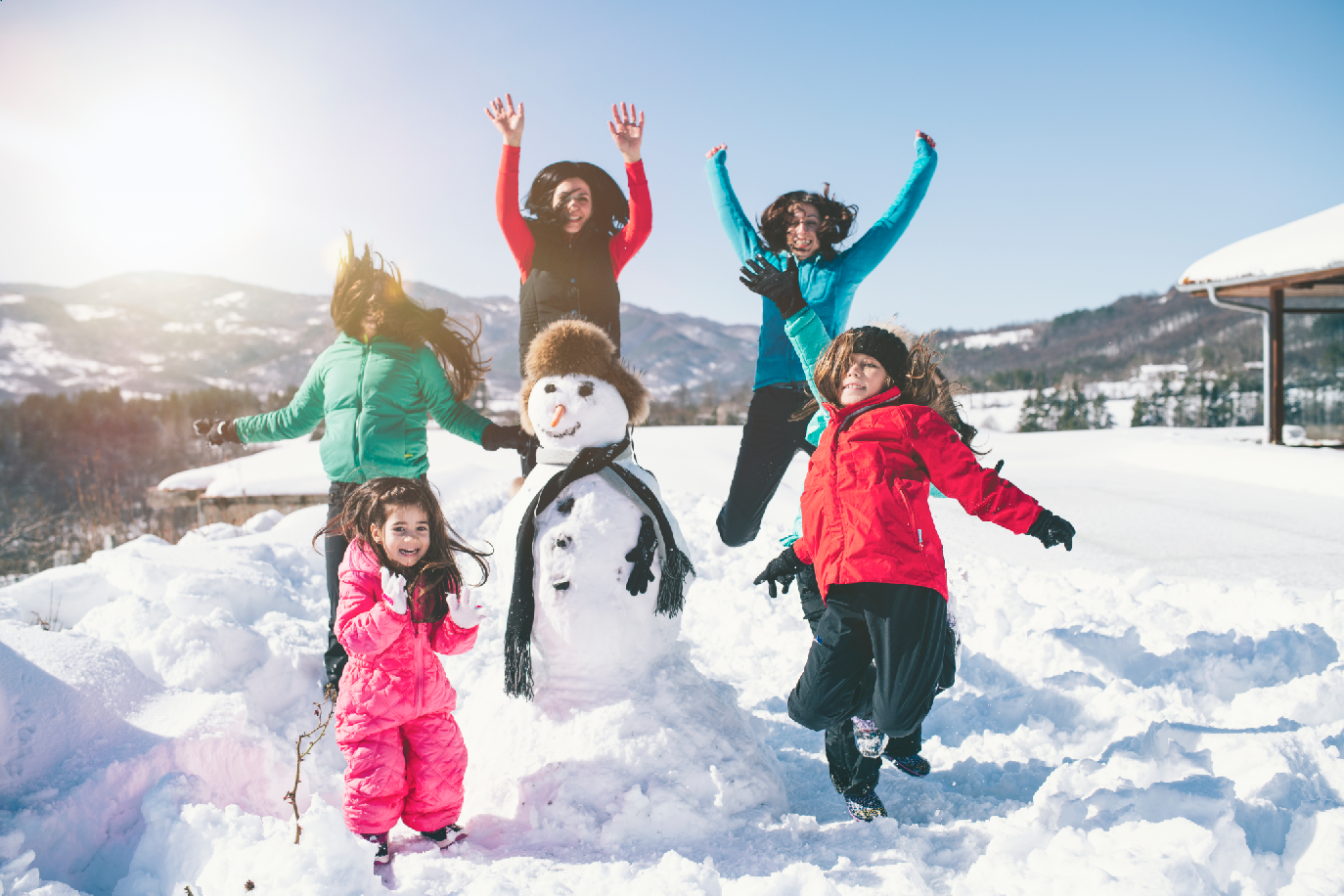 The holidays are known as a time of temptation, bustling around, and busy schedules. It's part of what makes me love the holiday season so much. Despite the cheerful feelings in the air, many times when we get busy, nutritious foods and regular exercise are the first things to go!
I can definitely relate to feeling the holiday rush and not knowing where or when to fit in my healthy lifestyle. I also know that with a little pre-planning and a conscious effort put into my food and exercise routine, I feel much happier overall and I am able to enjoy fun holiday events even more! Whether you are attending holiday parties, working long hours, or enjoying your child's holiday performance, it's still important to make time for health.
Here are my six tips for staying healthy during the busy holiday season.
1. Schedule the Appointment
At the end of the weekend, I like to take out my planner and write down my workouts where I have time available (in ink!). This allows me to know ahead of time I have an appointment. And just as if I were meeting with someone for business, I don't want to miss it or be late. Looking at my time day by day, and sometimes hour by hour, makes the busy schedule seem a lot more manageable and allows me to find empty time pockets that I can fill if necessary.
2. Make It a Tradition
A couple of years ago, I signed up for my first Thanksgiving morning run and it was a blast! There were tons of crazy costumes, families, and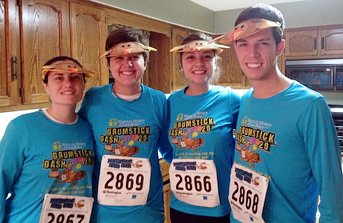 runners of all experience levels participating. The atmosphere was so happy and inviting! Having the race to look forward to kept me on task for the month of November, as I knew I needed to stay in shape to complete the race and feel good the rest of the day. I enjoyed the race so much that I have signed up for a race every year since, and now I am getting my family involved!
3. Cook in Batches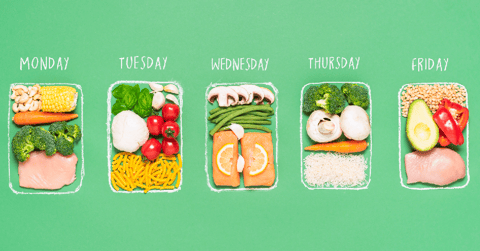 Make batches of healthy meals and snacks at the beginning of the week so you aren't tempted by holiday treats at all times. I make this a habit even when it's not the holiday season. It could be as simple as roasting extra veggies, cooking extra chicken or fish to throw on salads, or making sure all of your produce is clean and cut so you can grab and go at any time. Holiday treats are part of the season, so enjoy them, but don't shape your entire holiday diet around them.
4. Combine Workout with Work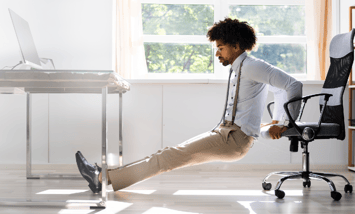 I know how it feels to have a big exam coming up that consumes every thought in my head, or extra work that needs to be completed away from the office. Having things like this on my mind have made me feel guilty about taking the time out of my schedule to get some physical activity in. Luckily, I have found a way to squeeze in some extra work while getting my exercise in. Read your notes while riding a stationary bike, running on the treadmill, or using the elliptical. It may not be your preferred mode of activity, but it is still movement. Combining the two things on your to-do list will hopefully give you a little break in your schedule so you can spend your spare time celebrating rather than at the gym.
5. Pack Your Bag
Preparing for the next day the night before helps me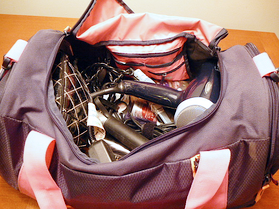 stay focused and not miss any appointments I may have coming up, and that includes my workout appointment with myself! I pack my entire bag the night before so I can get up early to work out before my day starts or hit the gym right after work—if you are lucky, squeeze it in during lunch! No matter what, your bag will be packed and ready to go, leaving you with no excuses.
6. Find a Workout Buddy
Having a partner in crime for any activity makes it more enjoyable, and the same is true with working out! Another option is to attend a group class. Meeting the others in the group will help hold you accountable for showing up each day. They will help motivate you during the workout, too!
If you need some extra motivation, NIFS offers Group Training classes throughout the week to keep you on track during the holidays!
This blog was written by Tara Deal Rochford, NIFS Membership Manager and a group fitness instructor. Author of Treble in the Kitchen. Meet our other NIFS bloggers.