We have all heard about holiday weight gain from eating too much of those delicious celebratory foods. However, a lot of the foods that we typically only see around this time of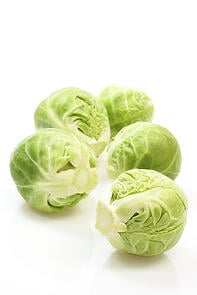 year can be very good for us. Here are some superfoods and recipes to incorporate into your annual holiday feasts!
Brussels Sprouts:
Loaded with 15% of your RDA for fiber to help keep cholesterol low.
Lots of cancer-fighting antioxidants like Vitamins C, E, and A.
Contain one-third of the inflammation-reducing omega-3 fatty acids your body requires per day.
Over 200% of the RDA of Vitamin K, which is essential for proper brain and nerve function.
Pomegranate:
May help keep plaque from forming on artery walls.
Antioxidants in it have been found to slow prostate cancer growth.
Improves blood flow to the heart and reduces the risk for heart disease.
Brussels Sprouts with Pomegranate and Bacon
Makes 3 to 4 side-dish servings
5 to 6 cups Brussels sprouts (about 1.5 lbs.), cleaned and quartered
2 slices turkey bacon or center-cut bacon, cut into small pieces
¼ cup pomegranate seeds
¼ cup pecan halves, roughly chopped
⅛ to ¼ tsp. sea salt and pepper, depending on preference
Begin by cooking the bacon over medium-high heat in a large skillet.
Once the bacon is almost all browned, add the Brussels sprouts. Cook and stir at least once a minute. When most of the Brussels sprouts have browned a little bit and are softened
(about 5 to 7 minutes), pour into pomegranates and pecans.
Add salt and pepper.
Cook the entire mixture for another 2 to 3 minutes.
(Recipe from www.eatliverun.com.)
Turkey:
Lean source of protein with all of the essential amino acids.
Contains selenium, which is helpful in thyroid and immune system function.
Is a good source of Vitamins B3 and B6.
Turkey Pot Pie Soup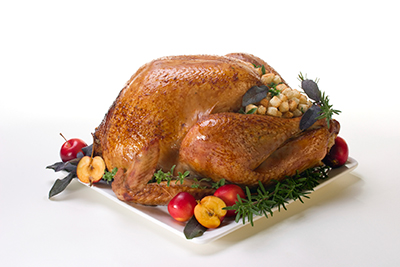 Makes 8 servings
¼ cup flour
2 cups turkey stock
4 cups fat-free milk
2 large celery stalks, chopped
1½ cups chopped onion
8 oz. sliced mushrooms
Fresh ground pepper
2 TB. chopped parsley
8 oz. frozen peas and carrots
1 tsp. turkey bouillon (or more to taste)
2 medium (12 oz. total) potatoes, peeled and cubed small
16 oz. cooked turkey breast, diced small or shredded
Create a roux by combining ½ cup of the cold broth with flour in a medium bowl and whisk until well blended. Set aside.
Pour remaining broth and milk into a large pot and slowly bring to a boil. Add celery, onion, mushrooms, parsley, fresh pepper, frozen vegetables, and salt and return to a boil.
Partially cover and simmer on low until vegetables are soft, about 20 minutes.
Remove lid, add potatoes, and cook until soft, about 5 minutes.
Add turkey, and slowly whisk in roux, stirring well as you add.
Cook another 2 to 3 minutes, until soup thickens.
Adjust salt and pepper to taste and serve.
(Recipe from www.skinnytaste.com.)
Sweet Potatoes: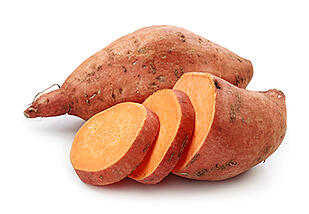 Rich in beta carotene and meet the daily requirement for Vitamin A.
Provide one-third of your daily dose of Vitamin C.
Packed with fiber to help keep you full.
Sweet Potato Casserole
Makes 12 servings
1 lb. cooked, mashed sweet potato
½ cup orange juice
½ cup sugar
½ teaspoon vanilla
2 egg whites
Topping:
½ cup brown sugar
2 tablespoons flour
2 tablespoons butter
Mix orange juice, sugar, vanilla and egg whites. Add to sweet potato.
Place sweet potato mixture in a casserole dish.
Mix topping ingredients until mixture is mealy. Spread on top of potato mixture. Sprinkle 1 cup of chopped pecans on top (optional).
Bake at 350 degrees for 30 to 40 minutes.
Pumpkin: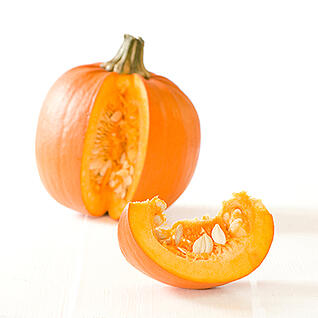 A serving contains more than 200% of the RDA of Vitamin A, which helps with vision.
Loaded with the antioxidant beta carotene, which is a cancer fighter.
Plenty of potassium to aid in the body's electrolyte balance.
Cinnamon:
Has been found to help reduce blood sugar levels of individuals with diabetes.
Can help fight against bacterial and fungal infections.
May help against the destructive process of multiple sclerosis.
Pumpkin Pie Dip
Makes 12 servings
15 oz. canned pumpkin
8 oz. Cool-Whip
1 package sugar-free, fat-free vanilla pudding mix
½ TB. pumpkin pie seasoning
½ tsp. cinnamon
½ tsp. nutmeg
Sliced apples for dipping
In a large bowl, mix all ingredients together except apples.
Chill in refrigerator until ready to eat.
Serve with sliced apples.
Red Wine: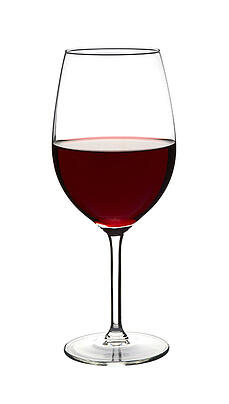 Can have a significant positive effect on lowering cholesterol levels.
Resveratrol, a compound in red wine, can help keep your brain sharp.
Studies have shown it can prevent you from getting the common cold when drinking red wine in moderation (5 oz. per day for women and 10 oz. per day for men).
Pot Roast with Dried Fruit and Red Wine
Makes 6 servings
1 well-trimmed boneless beef rump roast (2 pounds), tied
¾ teaspoon salt
½ teaspoon freshly ground black pepper
1 cup beef broth
1 cup dry red wine
½ cup orange juice
½ teaspoon ground allspice
2 large red onions, cut into wedges
2 cups pitted prunes
2 cups dried apricot halves
Preheat the oven to 325°F.
Rub the roast with the salt and pepper.
In an ovenproof Dutch oven, bring the broth, wine, orange juice, and allspice to a boil over high heat.
Place the roast in the pot and return to a boil. Cover the pot and place in the oven.
Bake, turning the roast several times, for 2 hours. Add the onions, prunes, and apricots and cook for 1 hour, or until the roast is very tender.
Place on a cutting board, cover, and let stand for 15 minutes.
Remove the strings from the roast and cut into thin slices.
Arrange the meat on a platter and spoon the pan juices and fruit over top.
(Recipe from www.prevention.com.)
Happy Holidays, and make sure to incorporate some of these superfoods into your meals this season!
This blog was written by Angie Scheetz, RD, wellness coordinator at NIFS, She also organizes the Mini Marathon Training Program, Dealing with Diabetes, and Lite 'N Up classes. To contact Angie about Personal Nutrtional Coaching sessions email her at ascheetz@nifs.org or call 317-274-3432.