So I have a question for you: How is your "balance"? I'm not referring to your single-leg stand on the BOSU. I'm referring to the balance in your life. The juggling act of all the responsibilities and the people we are responsible for and to can be as if we upgraded from simple juggling balls to flaming knives.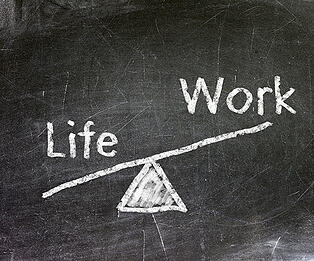 Sometimes I think of that line in the movie Fight Club, when Brad Pitt's character says to Ed Norton, "Things you own, end up owning you." For me, it is my career that at times owns me, and tends to monopolize my focus and energy. The balance among work, rest, play, and spiritual wellness is a crucial one, and it does take some juggling at times to ensure that proper balance.
Legendary coach Dan John puts it best that if you have to work more (say, your busy time of the year), you must plan to rest more, play more, and spend more time developing spiritually (this could be religion, alone time, meditation, etc.). As you expand each facet of your life to ensure the proper balance, you too should expand. It just makes sense, doesn't it? If you work more to complete an important project at work and increase your rest time revolving around solid sleep patterns, you will increase the benefits of great sleep. Expanding work and rest will then lead to more play time, resulting in better moods and perception.
Lastly, expanding the preceding three facets of your life will result in you spending more time expanding your spirituality. Now this is different for everybody. For me, it is alone time where I develop both personally and professionally. Or it is a long walk with my wife, Teri, and our Snorkie dog named Traveler. What is it for you? I feel to be the best "YOU" that you can be, all other facets of your life must lead you to a strong and centered spiritual sense that must involve a close relationship with the ones you love the most.
I came across a survey years ago, and if it has stuck with me for this long it is probably worth repeating. The survey polled 100 senior citizens about what they would do differently if they could do it all over again. Here were their top 3 answers:
Laugh more
Spend more time with loved ones
Take more risks
As you look at your current balancing act, would those three be on your list later in life? Sometimes you need reminding of what is truly important in your lives. THIS IS YOUR REMINDER! Spend time with the people you love and who love you, find a way to laugh out loud every day, and have the courage to take that risk you have been fearful to take. Create the true balance in your life. You won't regret it.
Tony Maloney is the Fitness Center Manager and leads Group Training Sunday through Thursday. Follow Tony on Facebook at ELITE. Meet our NIFS bloggers.