Have you ever thought about training for and doing a triathlon? This is a great time to start getting ready for it, and here are some reasons why you should!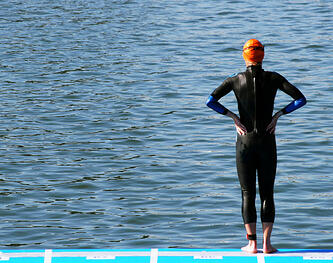 Never a boring day. You can swim one day, bike another day, and run another; then rest and do it all over again.
The pool is warm (76+ degrees) when it's cold outside.
Cycling inside (in a group fitness class or on a bike trainer) is a great way to start to build your aerobic fitness base.
Running outside on a warm winter day is peaceful.
The outdoor training gear is awesome at keeping you dry and warm; plus it looks good, too!
Gear is ON SALE NOW!
The NIFS Triathlon Training Program is fun, educational, and great preparation for triathletes of all levels. NIFS runs co-ed and women's-only training programs.
The definition of insanity is doing the same thing over and over and expecting different results: TRY SOMETHING NEW THIS YEAR! Triathlon is the original CrossFit.
Destination triathlons are a great way to get away and still work out.
You can knock doing a triathlon off your bucket list.
Ready to TRI? NIFS 11-week tri-training program is Tuesday nights starting 6/28 at 5:30-7:30p. All experience levels are welcome. This training includes race entry for the Go Girl Triathlon at Eagle Creek Park on August 27, 2022.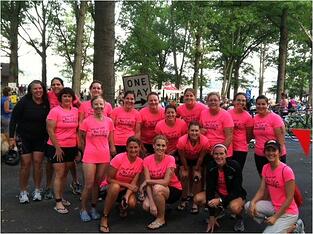 Contact Kris for more information either by email or at 317-274-3432 ext 211. Or register online.
This blog series was written by Kris Simpson BS, ACSM-PT, HFS, personal trainer at NIFS. To read more about Kris and NIFS bloggers click here.