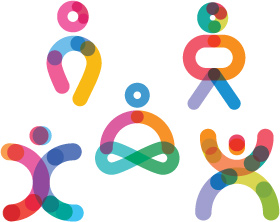 The concept of defining fitness seems simple at first glance, but like Jell-O®, the definition of fitness appears solid on the surface until you grab at it and realize that impression was wrong. Both will get messy while they ooze in all directions.
Fitness is truly in the eye of the beholder—or more correctly, in the vision of the motivating ego. Something about one's current status is unacceptable and the ego wants it changed. This fitness change generally becomes a quest to be bigger, faster, stronger, or prettier. Basic movement problems and health issues are other major driving forces to seek improved fitness.
What Is Your Goal?
Many times, when I ask clients about what they expect to get from their investment of time, money, and sweat in exercise, I usually get, "I want to be more fit, of course," which to them is the universal hall pass for answering all fitness questions. They're thinking, "After all, everyone knows what it means to be fit. Don't they?" Well, they don't and that's the problem. Are we talking about serious weight loss, bodybuilding and shaping for esthetics, training for athletic and job performance, correcting serious medical issues or movement deficiencies, etc.?
Strategies for each goal are very different. A "good" technical workout may very well be the "wrong" workout for a particular goal because of individual needs. Therefore, before any program can be developed, everyone must agree on what exactly it means to be more fit and what goals they are try to reach. Without a target, it is easy to wander around aimlessly in the forest of fitness options with a bloody forehead from banging into the many workout trees.
All-You-Can-Eat Fitness Can Lead to Gluttony
A trainer is also responsible for providing a more expansive view of exercise and fitness, which is generally beyond the fitness education and experience of most of their clients. This task is much like a waiter explaining a menu to a new restaurant patron. Although this step is necessary to arrive at the best program design, this additional client education can create another problem called the all-you-can-eat fitness syndrome.
As in the famous scene of the enormous man in the restaurant in Monty Python's The Meaning of Life, when presented with the menu, he reads it very carefully, hands it back to the waiter, and says, "Yes." When people become more aware of what fitness can provide, they want it all. But the body cannot do it all, at least not equally as well and certainly not all at once. If you remember the scene, the patron did eat the entire menu worth of food, but when offered a small after-dinner wafer, he exploded. Fitness gluttony has a price, as well, which usually comes in the form of poor results and, of course, the higher risk of dreaded injuries.
What Do You Really Want?
Whether you are a trainer responsible for the health, fitness, and safety of your client or an individual fitness enthusiast who has taken on the arduous task of training yourself, the meaning of fitness for that individual and for that moment in time must be clearly defined before an appropriate fitness program can be developed. The fastest shortcut to this meaningful foundation is by going directly to what is truly motivating the desire for change, the ego.
It is a rather simple process. Keep asking the following question until you arrive at the real answer: "What do you really want to get out of your investment of time, money, and sweat in exercise?"
However, there are two rules: The answer cannot be, "I want to be more fit," and each answer is followed by the question "why?" until a satisfactory answer is reached. This "why" will reveal what is actually motivating the fitness quest and will also serve as the motor to keep driving the quest when progress slows or when there are setbacks. The combination of "what" and "why" forms a strong foundation for developing an effective exercise program.
In my next post, I'll talk about the categories that the answers fall into, and how to start thinking about the right training program for each goal.
This blog was written by Rick Huse, NIFS Health Fitness Specialist. To find out more about the NIFS bloggers, click here.