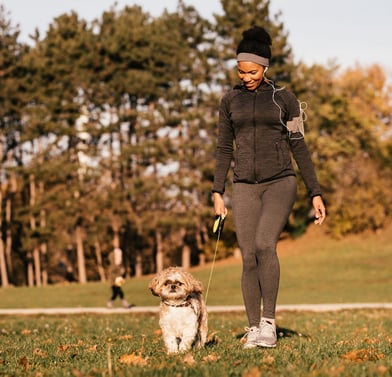 We have all heard the old sayings about fresh air and how it affects your well-being. It usually comes in the form of sage advice and sounds like something you can take with a grain of salt, but is there truth to this advice? There are times in our lives when we might not even see the sun, whether it's because of our careers, lifestyles, or by choice. Although these reasons may have validity, there is some very good research that supports outdoor activities as a viable way to improve your overall health.
Are You Making the Most of Your Time Outside?
Of course you go outside as part of your daily routine, but are you making the most of your time outside? How can you make that time more productive? The reasons for going outside are numerous, whether it be for work, hobbies, recreation, exercise, or relaxation.
Health Benefits of Being Outside
During the daytime, sunlight can have some positive impacts on your body such as Vitamin D activation (and its wide range of benefits, like helping with everything from osteoporosis to decreasing depression). Researchers at Harvard University have laid out five important health benefits from being outdoors:
Vitamin D enhancement: Benefits include disease-fighting properties, weight-management properties, and mental wellness properties.
Opportunities to exercise: Being outdoors allows for a higher probability for physical activity and putting your body into movement.
Mood enhancement: Light and fresh air have been shown to improve your mood. Smiling more also doesn't hurt!
Concentration and focus: Fresh air has also been shown to help individuals living with ADHD.
Healing: Some studies have shown that individuals who had surgery or were experiencing pain had a less stressful experience when exposed to sunlight and fresh air.
How to Get Outside More
There are many opportunities to immerse yourself in outdoor activity. Simply going outdoors for a walk around the block is a great way to get the ball rolling. As you grow your outdoor experiences, you can branch off toward the many facets of wellness and fitness. A bootcamp workout with friends, reading a book by the canal, and walking your dog are just a few of the activities waiting for you outdoors. Don't limit it to yourself; include others and inspire them to go outdoors with you.
As the summer continues, being outdoors becomes a highlight of the day. At NIFS, going outdoors to exercise could not be simpler, especially with the abundance of space and scenery at your fingertips. Several classes offered at NIFS, including NIFS Bootcamp, take advantage of open space near and around the facility. For more information about NIFS and exercise opportunities, please feel free to reach us at fitness@nifs.org or through our social media.
This blog was written by Thomas Livengood, NIFS Health Fitness Instructor and Personal Trainer. To learn more about the NIFS bloggers, click here.