One of the hardest things about trying something new is that deep-rooted fear of not being able to do it. When you want to achieve something and feel you are on shaky ground about whether you actually can achieve it, the odds of you starting the task drops.
The Payoffs of a Team Support System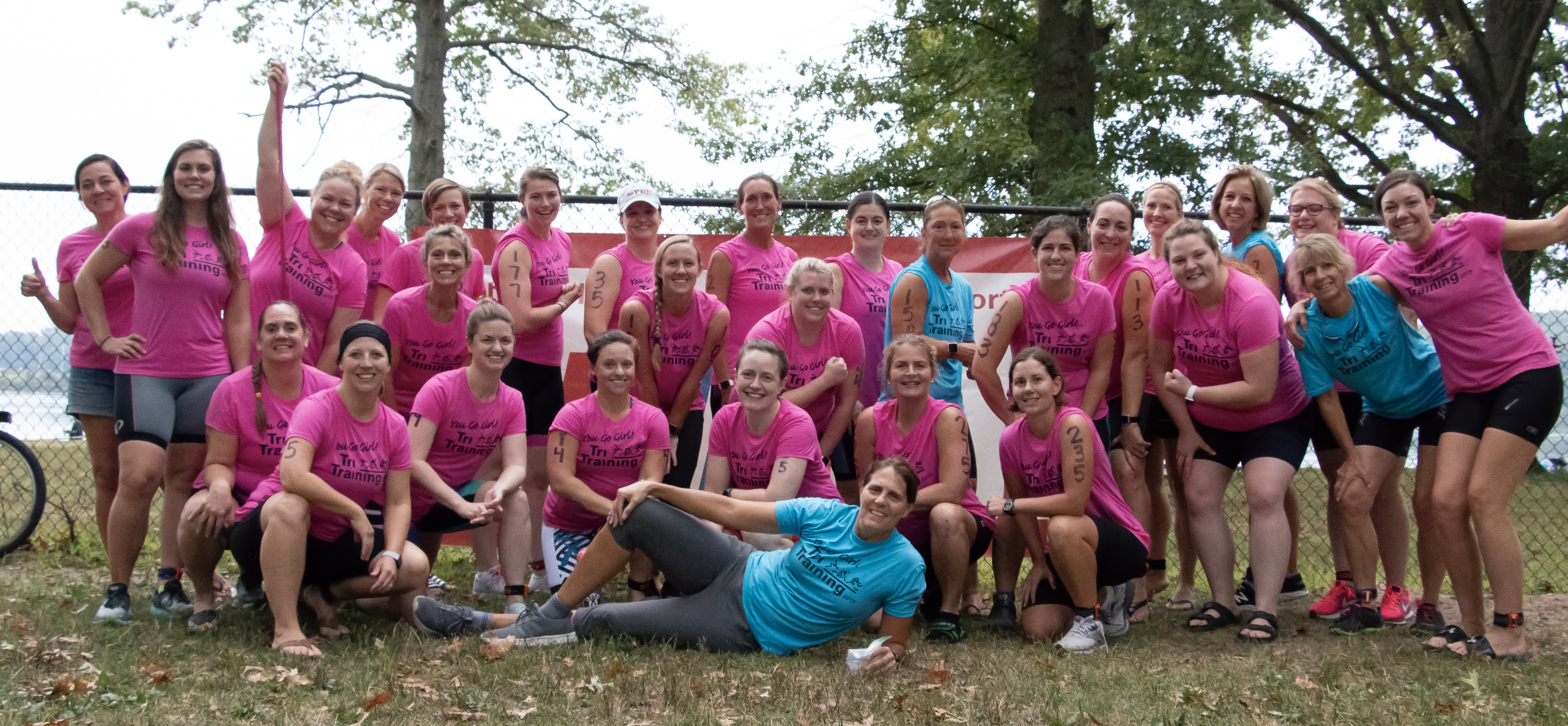 One of the best ways to ensure that you overcome that fear is to have a support system or team behind you. There's a lot to be said about the phrase, "There is strength in numbers." Having that team environment and support system will allow for hefty payoff in your training. Take a look at some of the benefits.
Accountability with like-minded people: While this may be the most obvious result, it also happens to be one of the most beneficial. Having a group of people who will follow the same training plan can help to keep you accountable in both your workouts and goals.
Punctuality: Having a support team behind you in your health and fitness goals often correlates with your "workout buddy." Having someone or a group to meet at the gym will not only get you there more often, but will also get you there on time.
No excuses: There are about a million and one excuses that we all can come up with as to why you won't get yourself to your workout. But by having a team behind you, the excuses drop quickly and the desire to make less and less of them becomes more and more real.
Encouragement: Sometimes we all need a little bit of encouragement to keep us moving along and staying motivated. If you have ever been on any sort of sports team, you quickly learned that the power behind encouragement from more than one person is strong and can really get you going.
Social network: As we know, the wide world of social media has exploded and is constantly at our fingertips. And in the exercise world, creating a social network in your workouts beyond face-to-face time in the gym is a great tool to keep yourself on track and "like" what your friends are doing. Exercise is more than fitness; it's about the social experience involved, too.
Motivation: We all have experienced those times in our fitness journey when we have wanted to give up. The demand is too hard, the time we have available is pressing, or the work project gets in the way and we quit. Having a team support system behind you will allow you to get over that roadblock and move in the right direction: forward.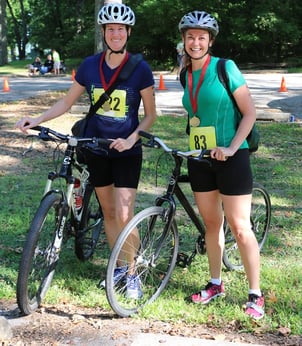 Training within a group or team setting provides you with more than you thought you needed to meet your fitness goals. And training with a group of people who are working for the same thing can be powerful and even unstoppable!
Try NIFS' Triathlon Training Program
If you are looking for this type of environment, you should try our Women's Go Girl Triathlon Training Program. Training with a group of 30 women who are all working to cross the finish line at the Eagle Creek Triathlon in August is a fun and empowering thing! Give it a "tri" and challenge yourself to something new!
This blog was written by Amanda Bireline, Fitness Center Manger. To read more about the NIFS bloggers, click here.