If you want to increase your fitness level, lose weight, become healthier, or say good-bye to any unwanted fat on your body, you have to work out with a plan. You have already done the hard part: you committed to becoming more fit and you got your butt to the gym, so make the most of your time and work out with a purpose.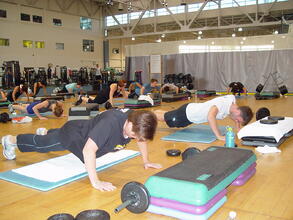 Try Group Fitness Classes
This may be overwhelming to you. No worries! It is very simple and affordable. Try group fitness classes! They are highly energetic, effective, and motivating. All of NIFS's classes are designed by fitness professionals, so you can trust they are safe and effective. Les Mills classes are backed by ongoing scientific research and are always being tested and proven to bring results—and bring results quickly. Let me say that again in case you missed it: scientifically based and proven to work!
Creating an Effective Group Fitness Workout Plan
Okay, so all that info is great, but how can you apply it? Easy! To create an effective workout plan for all-around fitness, you need to combine strength, cardio, and flexibility. Try one of the following plans: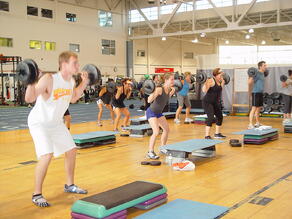 Working out three days per week:
Working out four to five days per week:
Two to three strength classes (BODYPUMP™, Boot Camp)
One to two cardio classes (BODYCOMBAT™, Cycle/RPM™, Step, BODYATTACK™)
One mind-body class (Yoga, Pilates)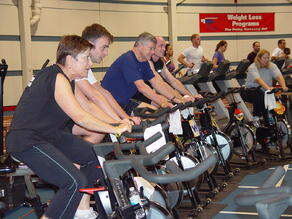 By smartly combining the different varieties of group fitness classes, you can create an effective workout plan that will get you the results you want without adding extra cost to your gym membership. Remember, each class will feature some strength, cardio, and flexibility, so use the class descriptions to get a feel for whether it will fall into a strength-based or cardio-based category.
Make sure to check out the NIFS Group Fitness Schedule to see which classes will fit your schedule and help you reach your goals.
Sign up for a free class pass today!
This blog was written by Tasha Nichols, Les Mills US National Trainer for BODYCOMBAT™, BODYJAM™, and BODYPUMP™.