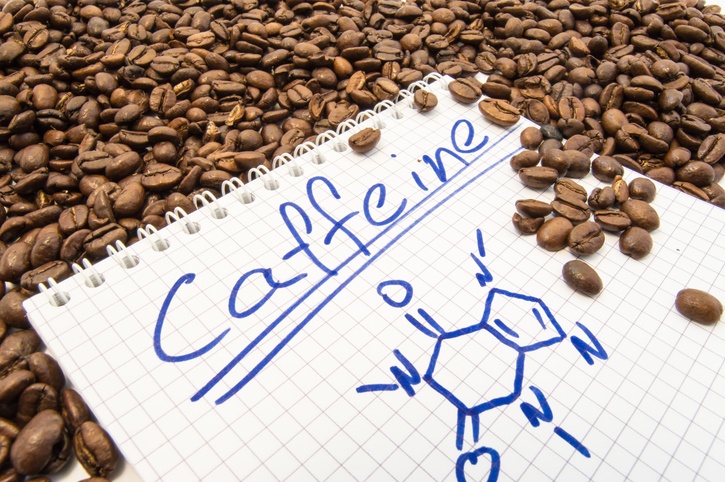 Like most people, I'm busy: full-time job, kids, a house… and in my "spare time," I'm a high school tennis coach and play a lot of tennis. A few years back I started having issues with exhaustion (go figure). Right around 4pm I would just be overcome with complete, hit-the-couch, exhaustion. The only way to make it through the rest of my busy day seemed to be one more caffeinated drink.
I'm not a coffee drinker, so my drink of choice to get going in the morning was an AdvoCare energy drink called Spark®. I loved my Spark®, probably as much as most people love their coffee. I personally had no issue with using stimulants to keep me going through my day, but that changed one day recently on my drive home from work.
The Impact of Stimulants on the Brain
While listening to Fresh Air on NPR, I heard a discussion on sleep with sleep scientist Matthew Walker. Part of the talk discussed the effects of caffeine on the brain and how it alters the natural functions of the brain, including the buildup of adenosine. Adenosine is a chemical in the brain that builds up throughout the day, edging you to sleep. Caffeine comes into the brain and masks the effects of adenosine on the brain so that you are fully awake. One problem is that adenosine continues to build up, so when the caffeine wears off, you have additional levels of adenosine in your brain. This creates the effect we know as caffeine crash.
This made me think about what I had been putting in my body and the fact that I was using caffeine to mask the real issue I was having: not enough sleep. This one show made me rethink how I was treating my brain and how I had allowed caffeine to creep solidly into my everyday habits. It also reminded me that I was disregarding the need for one of the most critical things needed by the body and brain, sleep.
Giving Up Stimulants and Getting More Rest
Three months ago, I quit caffeine drinks cold turkey: no Spark®, colas, or energy drinks. In addition, I put the theory to the test and began carving out eight hours for sleeping each night. At first it took a bit more structuring, but now I don't allow myself not to get a full night's rest.
The results have been pretty amazing to me. In the first few weeks after quitting caffeine, I can honestly say that I was not tired. My energy levels were good all day and I was tired at the right time in the evenings, leading up to a decent bedtime and better sleep. I have also lost the cravings I had for those caffeinated drinks, which is an added bonus since I didn't have to worry about ordering more Spark® each month.
Many will tell you there are pros and cons to quitting caffeine but for me its one of the best things I have done for my health recently. Cutting caffeine has allowed my brain to function the way it was meant to, without a stimulate to interfere. For me, that is a step in the right direction.
This blog was written by Trudy Coler, NIFS Communications and Social Media Director. To find out more about the NIFS bloggers, click here.