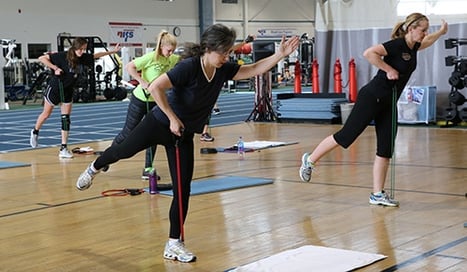 If you take a few minutes to google the various types of fitness training out there, you will come up with a list of about 10 different ones, and then 10 more different variations of each of those. And each year more and more "fitness trends" come out, making it quite confusing for the consumer as to what to choose and where to start. It can be confusing and even frustrating choosing what is right for you and your body.
And to take it a step further, maybe the results you want that you aren't getting are because you need to try something different. Maybe that different thing does not have to be some crazy, drastic change in gyms, your diet, or everything in your life. In fact, maybe it's just a workout style that suits you better. Each product you see today—like CrossFit, Orangetheory, and Dailey Method to name a few—all follow a specific training method. And what works for one person doesn't always work for the next.
I have narrowed it down to five categories of training methods, so let's take a look at what each one is, and I'll help you narrow down your focus.
Circuit Training
High intensity–style workouts that incorporate both aerobic exercise and strength training. These circuit workouts can be done with or without equipment.
Target: Building strength and muscular endurance. These workouts tend to keep you on the higher end of your heart rate zones and are usually designed in stations for time, with little to no rest in-between.
Goals: The circuit training method of exercise is good for those people who are looking for weight loss, are in a time crunch, or are looking for overall general fitness, a total-body workout, and toning. Many say this is where you get the most bang for your buck because you can get the results you are looking for in less time.
Aerobic Training
This type of training is generally summarized as meaning "with oxygen" or cardio training.
Target: These workouts tend to target the cardiovascular system, mainly the heart and lungs. In most cases it's associated with running, biking, swimming, jumprope, step class, and other cardio-based exercises. This style of training helps to increase your cardiovascular endurance and open the gap in your heart rate zones.
Goals: The aerobic training style is good for those looking to lose weight, for specific training programs like marathons, for athletes looking to increase performance and endurance as well as recover appropriately, and for those trying to reduce the risk of chronic illness like obesity, heart disease, and diabetes.
Heart Rate Training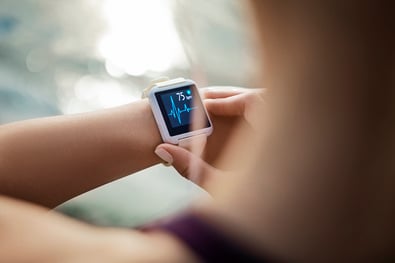 This type of training is specific to each individual and their personal zones. You can read more here about HR training, but this training method is focused in on zones like fat burn, cardiovascular endurance, peak performance, and recovery. In many cases, HR training is viewed as the all-around best training method there is.
Target: Heart rate training helps to increase endurance and sustainability in workouts by allowing you to peak and recover in a way that is specific to your body. Training zones are identified by doing a

VO2 test.

Goals: For anyone and everyone! Typically people training for endurance races like Spartans or marathons, or athletes honing in on max results and recovery, for the person who is totally burnt out after each workout, and all the way to people who are on medications that affect their heart rate.

Flexibility Training
Contrary to what I know everyone is thinking, it's not just yoga! Forget the general stereotype of moms walking into the gym with lattes, flip-flops, and their yoga mat; this training style is probably the most important, yet the most neglected. It incorporates corrective exercises, stretching (both static and dynamic), and movements from head to toe.
Target: To improve flexibility, mobility, range of motion, balance, and better posture.
Goals: Another method of training that is for everyone! If you are not a yoga person, it's time to start! Yoga folks, dancers, runners, meatheads: this is for you, too! Flexibility training is for every single person who wants to enhance their training in any way.
Strength Training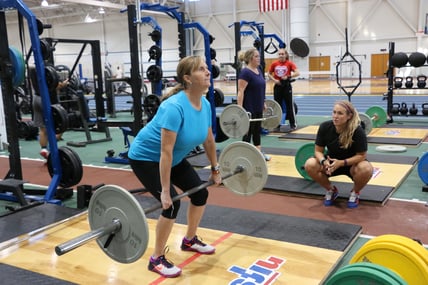 Strength training typically is done with heavy weight but can be done with lighter ones as well. This style of training is directly associated with Newton's law: mass x acceleration = force.
Target: To increase muscle strength.
Goals: Perfect for those looking to put on mass; can be good for those who don't have a bunch of time to train; also good if you desire to move heavy things.
What should you do from here? If you are stuck in a rut or want to find the method that is going to be most effective for you, take some time to define your goals, figure out what is realistic for you, and take into consideration your past exercise experience. All these things play into what will work as well as what you like to do while in the gym.
This blog was written by Amanda Bireline, BS, CPT. To find out more about the NIFS bloggers, click here.