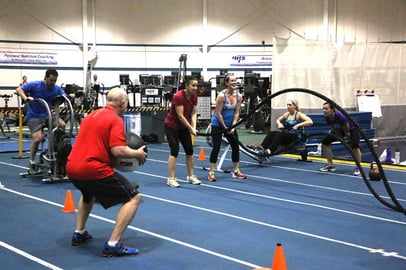 If you have ever participated in High Intensity Training (HIT), you will quickly discover what separates this style of workout from other popular styles you may know, like super sets or pyramid training. The main intention behind high intensity training workouts is that the workout will challenge your body to such a level of discomfort that its threshold or maximum capacity has no choice but to rise. Now don't let the word "such a level of discomfort" scare you away; it's the discomfort level that we all feel during exercise at some point, and of course you can push past it.
The Importance of Pushing Past the Pain
During resistance training, you will at some point begin to experience a level of discomfort. This happens because lactic acid begins to be produced by muscles during intense exercise bouts, which causes muscle fatigue. Although lactic acid may slow down muscle productivity and intensity, it does not mean you have reached muscle failure and are unable to continue. Quite honestly, this means your set is just now starting (if you want to bring down barriers and advance to the next level). Most individuals get to this point of discomfort and stop their set. However, if you stop here, you are more than likely not pushing your body past its threshold point, which is important in order to increase muscle strength, endurance, and even hypertrophy (muscle building).
Specifically, in high intensity style training, most often you will reach that lactate threshold and then be pushed beyond that. Just when you think that your body can go on no longer, you dig deep within yourself and the encouragement of your teammates and find that new level. And this is why we see so many success stories in people who attend HIT workouts. They push beyond what their bodies thought they could do, past the threshold, resulting in an increase in muscle strength and endurance.
How NIFS Can Help
If you need help discovering what those new levels are, and some accountability to keep pushing, then I invite you to try NIFS's High Intensity Training.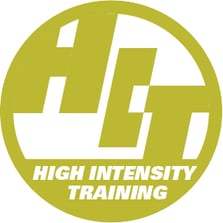 Our classes are designed to motivate you to push past the limits you think are there by utilizing short bouts of high intensity work, which will increase your body's thresholds, causing an increase of metabolism. We use our training expertise to provide the necessary motivation to close the gap between you and your body's threshold. Once you reach this threshold, we will teach you how to tap into that next level to take your workouts to the next step on the ladder of success!
We invite you to come experience a good workout, a good team feeling, and a good environment where each participant has the same goal: to get better! Get your first session for FREE by contacting Tony Maloney at tmaloney@nifs.org.
This blog was written by Darius Felix, Health Fitness Instructor. Click here for more information about the NIFS bloggers.