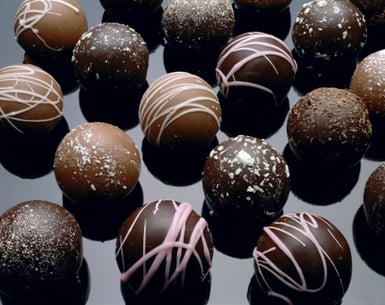 You've seen it on the news and read articles in magazines, but is it really true? Can chocolate actually be good for you? Isn't it too delicious and forbidden to be a food that can help with heart disease? Of course nutrition is confusing and things change all the time about what is good and isn't so good for you, so what is the deal with chocolate?
The good news is that yes, chocolate is good for you; there have been plenty of studies proving that there are health benefits to chocolate. It does matter, however, how much and what type of chocolate you are consuming. So before you grab that king-size Hershey bar, read below to learn what to do and understand the benefits when it comes to eating chocolate in the appropriate amounts.
The Nutrition Science of Chocolate
The cacao bean, which is the base of chocolate candy, is loaded with nutrients called flavonoids. Flavonoids help protect from environmental toxins and repair damage to the body. They provide antioxidants that help the body resist cell damage from free radicals. The main flavonoids are flavanols, which can reduce blood pressure, improve blood flow, and make blood platelets clot more easily.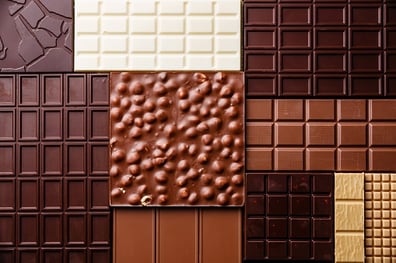 Cocoa naturally has a very strong taste, so it has to go through many steps to form your favorite type of chocolate. And through this processing many of the flavanols are lost. Most commercial chocolates are highly processed, and therefore have the lowest amount of antioxidants. However, dark chocolate that has undergone minimal processing will have the highest amount of flavonoids. As far as cocoa goes, the best choice is one that hasn't undergone Dutch processing, which is when they treat it with an alkali to neutralize the natural acidity. (For more about how chocolate is created and how to enjoy it, check out this book.)
Be careful about the type of dark chocolate you choose, though. Typically one that contains over 70% cocoa will give you more of the heart-healthy benefits. And watch out for the extras such as caramel, nougat, and pretzels that are added to the chocolate. Those can add a ton of extra fat and calories to the treat, and are not high in nutritional value.
How Much Chocolate Should You Eat?
There is currently no established serving size for the amount that is healthy for your heart. So the general recommendation is to stick to 1 oz. of dark chocolate per day. This is the equivalent of one square of baking chocolate, 54 chocolate chips, or 6 Hershey's kisses.
Other Foods Rich in Flavonoids
Dark chocolate isn't the only way to get in flavonoids, though. They can be found in many foods such as cranberries, apples, onions, peanuts, tea, and red wine. So make sure to enjoy chocolate a few times a week, but also incorporate other foods that have many of the same disease prevention benefits.
This blog was written by Angie Mitchell, RD, Wellness Coordinator. To find out more about the NIFS bloggers click here.