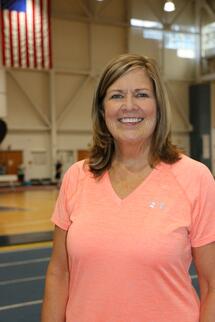 High-intensity interval training is one of the hottest trends in the fitness industry. Here at NIFS we offer HIT classes to accommodate this method of training. These workouts provide a total-body workout with an emphasis on metabolic training. They are fast-paced and led by a certified fitness instructor. Read why Carla continues to come to HIT classes year after year.
SHARE YOUR "STORY" OR A BIT ABOUT YOURSELF IN A FEW SENTENCES:
I joined NIFS about five years ago and love the journey to being strong and healthy that has become my way of life. The trainers and instructors have given me the tools to continue to grow and meet my goals.
WHY DID YOU DECIDE TO START HIT?
I joined HIT for the challenge and was really scared that I would fail or be the only person who was not in perfect shape. But I found great encouragement from the HIT leaders and LOVE it!
SOMETHING YOU HAVE ENJOYED:
I enjoy trying a new movement or exercise and love working with a group. And I love that no one even considers my age as a deterrent.
SOMETHING YOU HAVE LEARNED OR SOMETHING THAT SURPRISED YOU: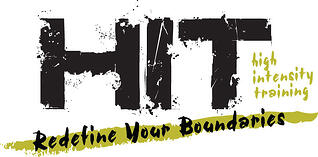 I am stronger and more capable of meeting my fitness goals than I ever knew! With training, we can accomplish almost anything!
FAVORITE WORKOUT or EXERCISE FROM ONE OF THE TRAINING SESSIONS?
I like the functional movement exercises included in the workout and really enjoy the variety the class offers. I can't imagine doing the same exercise every day.
WHAT ACCOMPLISHMENTS HAVE YOU ACHIEVED DURING YOUR TRAINING?
I love that I have gained strength and core stability.
TIPS YOU HAVE LEARNED ALONG THE WAY FROM YOUR TRAINER?
Never say never….I can do it! The encouragement from the HIT instructors helps to make me stronger.
HOW DO YOU STAY MOTIVATED?
I love feeling strong and that gets me out of bed to hit the gym in the morning.
ANY OTHER THOUGHTS YOU WISH TO SHARE:
The unexpected gift I received from HIT and working out is that I am much more of a risk taker in my personal life as well. Training does translate to other areas of your life, and when you succeed in accomplishing a fitness goal, the tools used will give you confidence in other areas of your life. BONUS!
This blog was written by Stephanie Kaiser, Fitness Center Manager and Health Fitness Specialist. To find out more about the NIFS bloggers click here.