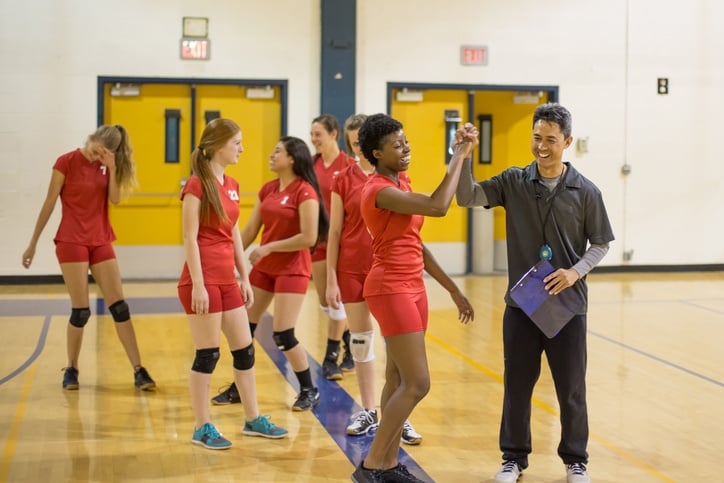 For many adults, memories of physical education class are usually one of two greatly different experiences. For me, physical education was the highlight of my day and was never a burden or stressor in my life. For others, gym class was a constant struggle invoking fear and hatred for exercise, and making us despise anything that could make us sweaty.
As we age and move into adulthood and later life, people sometimes wish for the vigor of being a young person, but the memories of a poor PE experience can stay with us and influence our decisions when it comes to everything from taking the stairs to getting a membership at a health club. This blog will help you see whether you have some underlying issues that you dealt with that have impacted your attitude negatively, and how children today are hopefully learning from our experiences.
PE Trauma #1: Associating Exercise with Punishment
Bottom line: exercise is work, and normally work is not fun (don't kid yourself; there has to be at least one other place on earth that you'd rather be than work). For a physical educator, creating an atmosphere that gets maximum effort and positive attitude from all students can be difficult. A good teacher will make sure all students are safe and working toward their potential. Problems arise when a teacher creates a negative vibe for their students. An example of this is the classic using exercise for punishment routine. For example: Tony did not turn in this assignment; therefore, Tony is assigned 100 push-ups, or a mile run, or whatever punishment would help Tony remember his assignment. Tony would remember, alright. He was never late to turn in his assignment, but he would forever link exercise to punishment in his mind.
Fast-forward twenty years. Tony now hasn't exercised seriously since high school because of his thought that exercise is punishment. Tony is in trouble. To reiterate, exercise is work and can't be used as punishment, or else it will be impossible to find the motivation to exercise voluntarily.
PE Trauma #2: Teaching Exclusion Instead of Fun Lifetime Sports
Some activities in gym class challenged our mettle. There were winners and losers. Some people lost more than others (which you can argue is good or bad). The problem arises when games incorporate exclusion, such as dodgeball, which forced you out of the game, banished to the bench or sidelines to work on your sitting skills. This is definitely not productive or fun. Further, while many skills learned in PE could be used in day-to-day life, it would have been nice to have focused on games, sports, and skills that could be done for the rest of your life. Let's face it: not many people play the games or use the skills they learned in physical education class.
When we apply our current knowledge and experience to this topic, it becomes apparent that there should be some change to the system. For schools that are fortunate enough to have physical education, providing students with exercises that promote lifetime activities and exercises that they can enjoy and get maximum benefit is ideal. We may not expect everyone to love every activity, but there has to be something that gives the students a spark to continue to move and to move often. Exercise is work, but it can't feel like going to work (especially for an 8-year-old)—or even worse, going to the principal's office.
Overcoming Traumatic PE Experiences
Finding the courage to overcome the fears associated with a traumatic physical education experience can be difficult. The first steps are the hardest. Realize that others with similar experiences are going through the same anguish as you are. Having a good support network of family, friends, and trusting fitness professionals is a great start. Understanding that there are obstacles and limits for everyone will help you as you tear down walls that are keeping you from reaching your fitness goals.
As a start on your path, write down some of your goals for your health and wellness. Also, answer the question, "Why are these goals important to me?" There is no wrong answer, and you can be as confidential or as open as you like about your goals. From your goals and assessments, your trainer can better program workouts tailored to you.
NIFS Can Help!
For more information regarding strategy sessions and assessments, contact a NIFS fitness professional. We are here to help you and make exercise FUN again (even if it is for the first time!).
This blog was written by Thomas Livengood, Health Fitness Instructor and Personal Trainer. To read more about the NIFS bloggers, click here.