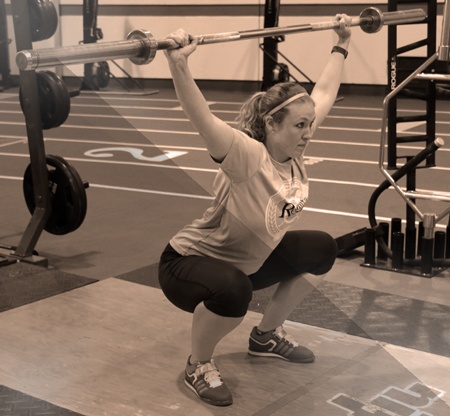 Squats, really any variation, are easily one of the most popular exercises out there today. The squat pattern is a fundamental and big-bang movement when done correctly. But before you throw a bunch of weight on a bar and step underneath it, it's important to focus on some details to help minimize some minimums that will ultimately lead to a cleaner and safer squat.
Getting the Foundation Right
I love the phrase from Gray Cook that goes, "More is not better; better is better," when it comes to progressing a particular movement. As a society and fitness community we are eager to jump waist-deep into something without considering the notion that you can drown in only 2 inches of water. It is so important that you mind a solid performance pyramid where movement is the foundation before jumping right to performance or skill. Doing so will ensure proper patterning, leading to even bigger lifts (if that's your thing) and, more importantly, keeping you safe.
Assessing Your Squat Pattern
So how do you know whether your squat pattern is at an optimal level? Get assessed! If you are not assessing, you are guessing (I can't remember who I stole that from), so know your minimums before jumping into some maximums. The upper-body/chest area falling forward while squatting is a common issue we see on the fitness center floor. Maintaining a "proud chest" (I adopted that phrase from Gym Jones), or keeping the chest up, is a key squat pattern component.
Two Ways to Maintain a Proud Chest
Here are two simple and effective ways to develop and maintain a proud chest in your weightlifting squat pattern:
This blog was written by Tony Maloney, ACSM Certified Exercise Physiologist. To find out more about the NIFS bloggers, click here.