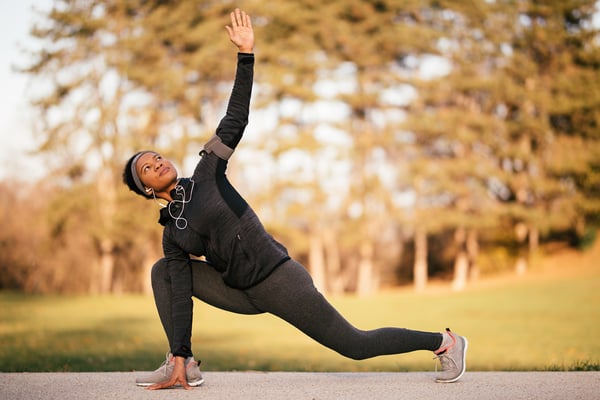 I used to work at a golf course during my time as a teacher. It was a great way to spend my summers and be close to a game I truly enjoy playing. I mainly mowed greens and tees and dug a bunch of holes. I really enjoyed that time of my life very much. On all of the mowers there was a sign that read, "If this equipment can't work, nor can you." I think the message is self-explanatory: if the equipment is not properly cared for, it is a very good possibility it will stop working, leading to loss of productivity and failure to complete the job.
I believe the same can be said for our approach to preparing the body for training so that the body (equipment) can work when you need it to accomplish the job at hand. The most critical step in this process is changing the perception of the "warmup" as a secondary or unnecessary part of a training program—something you can skip if you are short on time. In actuality, warmups should be a major part of your training program (if you are truly looking for results, that is).
Long ago I adopted, both for the people I work with and for my personal workouts, a process from a great coach on preparing the body for work. It involves four exercises in four major categories of movement preparation: mobility, stability, core engagement, and loco-motor (dynamic stretches and small plyometrics). For obvious reasons, this is referred to as a 4x4 approach to physical readiness and preparation.
Mobility Drills
Mobility drills refers to the exercises aimed at gaining and enhancing the range of motion in a particular joint. With a joint-by-joint, ground-up approach, these drills typically work to tackle mobility of the ankle, hip, thoracic and cervical spine, and shoulder. Here at NIFS, we work to mobilize movement patterns that involve these joints, and others, which we evaluate in a Functional Movement Screen.
Here are just two of my favorite mobility drills:
i. 1/2K—Abducted T-Spine Rotation
ii. Dynamic Pigeon—Knee & Foot
Stability Drills
These drills work to help stabilize the mobility you just gained with the preceding drills. A mobile joint is a great start, but then you must stabilize it with exercises that will aid in alignment and strength of the joint. These exercises are generally used immediately after the mobility work to help in the retention of the alignment and position we are hoping to obtain. Check out a couple of these drills that you can add to your 4x4 warmup.
i. Band Lat. Walks
ii. Split Squat w/ Band Pull-apart
Core Drills
Exercises in this phase of our preparation are to "fire up" the core to stabilize the trunk before loading the body with all the great tools we use in strength training and conditioning. A common practice is to save the "ab work" for last during your training session, which is all fine and good, but adding these to your 4x4 work before a weight is lifted can help your performance. A strong, "awake" center will keep you safe during your exercises and allow you to get the most out of them at the same time.
i. Foam Roller Dead Bug with Ext.
ii. Side plank and row
Loco-motor Drills
After mobilizing and stabilizing the system, now it's time to energize it! These drills are used to increase the body and tissue temperature that will prepare your body for the strength and conditioning work that lies ahead. These drills are typically fast and fun, and can combine some dynamic stretching with basic calisthenics. These can be as simple as a jumping jack or lateral lunges, or these two gems:
i. Snowboarders
ii. Sprinter Lunge
***
To prepare your body for work and to limit the chances of injury, you must perform a proper warmup. No more skipping a major part of your training session! As soon as you begin to look at the 4x4 warmup as a must-do, the harder it will be to work without it.
This blog was written by Tony Maloney, ACSM Certified Exercise Physiologist and Fitness Center Manager. To find out more about the NIFS bloggers, click here.